Berggren Off to Griffins; Can He Spark Sputtering Offense?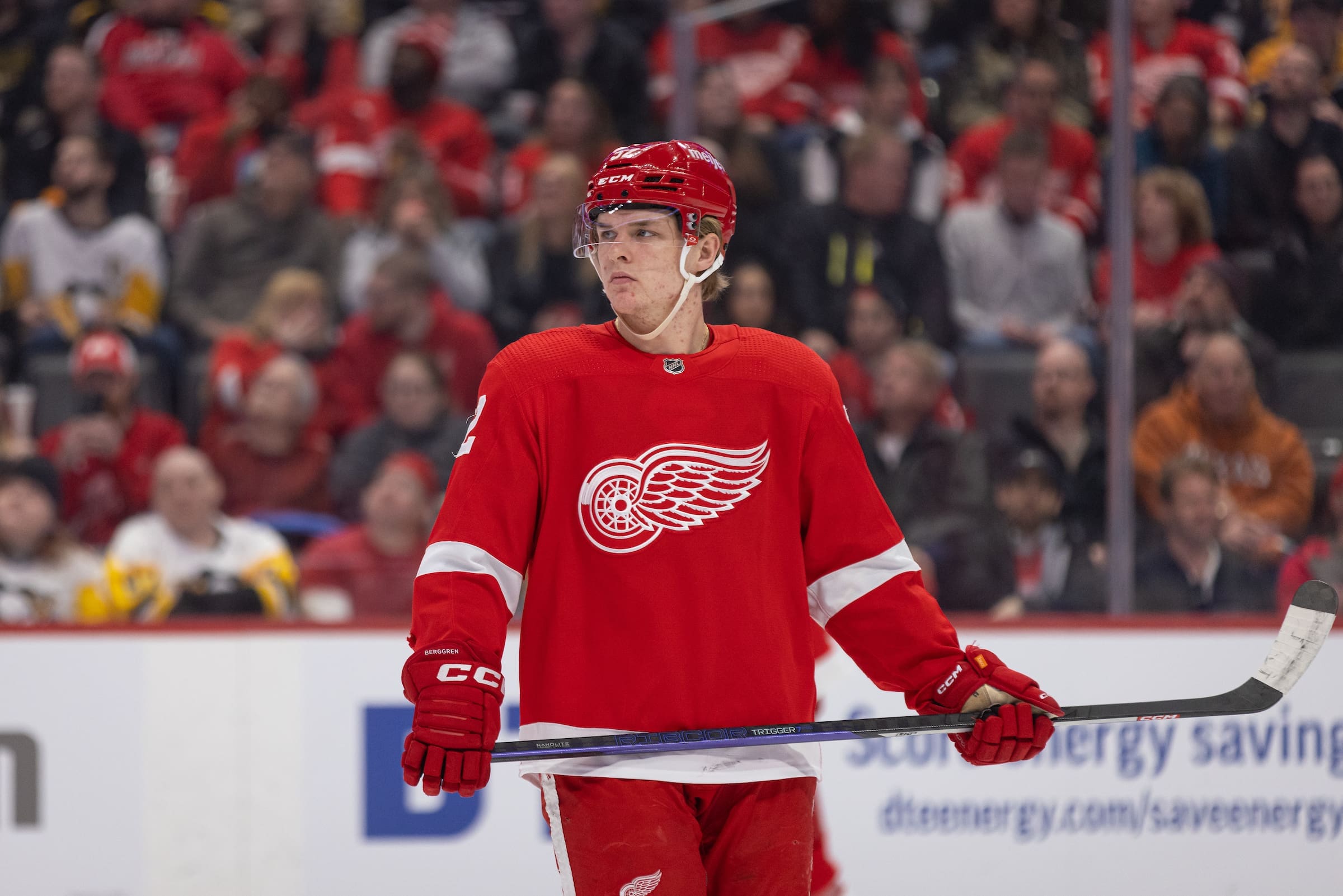 The Red Wings sent Jonatan Berggren back to Grand Rapids on Sunday after he had spent most of a week with the team as injury insurance.
Now, the Wings hope Berggren can inject a little life into a slumbering Griffins offense. The Griffins may also benefit from the return of Carter Mazur from the injury list. The Red Wings officially sent him to Grand Rapids today and he will play Wednesday against the Cleveland Monsters.
The Griffins need help on the road. They are 0-3 and have been outscored 11-3 in those games.
Berggren had 15 goals in 67 games with Detroit last season and four in seven games in Grand Rapids. This after netting 21 goals during the 2021-22 season with the Griffins. It's the kind of production Grand Rapids is likely  hoping to see fr0m the 23-year-old. who was the 33rd overall pick in the 2018 NHL draft.
Griffins Struggle Out of the Gate
Currently, after six games, the Griffins are 2-3-1 and in the midst of a four-game losing streak. They've only scored 14 goals this season, tied for the third-lowest total in the league.
Taro Hirose is the Griffins' leading scorer with three goals and four assists in six games. Simon Edvinsson (drafted sixth overall in 2021) has two goals. Berggren (33rd overall in 2018) has three assists in just two games this season. That's why the Griffins hope he can provide that spark on offense..
Part of the offensive struggles involve talent;  most of the Red Wings' top draft choices in recent years have been defensemen, and some of the younger offensive players, such as Amadeus Lombardi and Marcus Kasper, could still be adjusting to the speed of the AHL.
Others, like Elmer Soderblom (0-1-1), Marco Kasper (1-0-1) and Cross Hanas (1-2-3, all in six games) are being counted on to get going by the Griffins. They currently sit in fifth place in the AHL's Central Division, three points behind first-place Texas and Manitoba.
First-year coach Dan Watson is charged with getting the Griffins back into the playoffs this season. The Red Wings wants the Griffins players to learn what it's like and what it takes to make a run in the playoffs. It's a key part of their development as potential NHL contributors down the road. The youngsters don't learn as much if the playoffs are not part of the equation.