The Daily: Hellberg Replaces Injured Jarry; Reimer in Detroit Net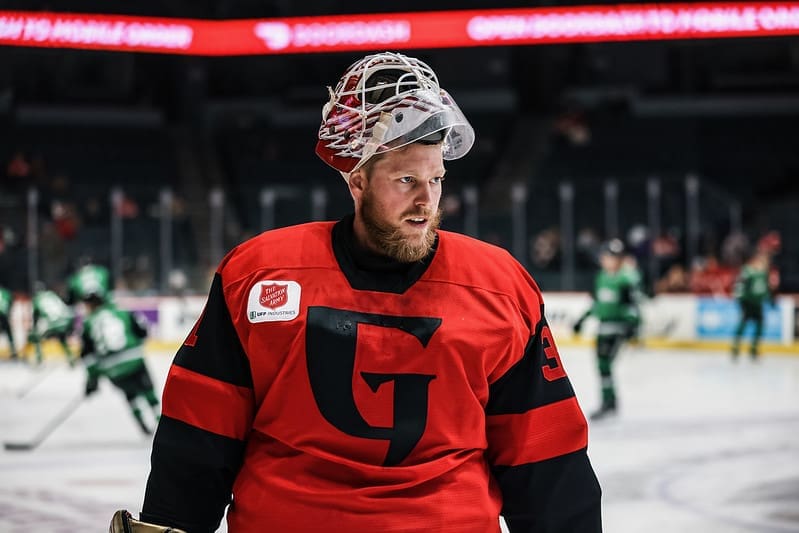 If Tristan Jarry can't play tonight against the Los Angeles Kings because of injury, the Pittsburgh Penguins will be drawing from the Detroit Red Wings discard pile. Magnus Hellberg, one of the Red Wings' backup goalies last season, was in the starter's net for Wednesday's Penguins practice.
Jarry suffered a cut above his right eye, but the extent of the injury hasn't been revealed. Another former Red Wings player, Alex Nedeljkovic is supposed to be the Penguins' backup this season. But he's also on the shelf with an injury. Hellberg is the team's No. 3 goalie.
The oft-injured Jarry was hurt in Pittsburgh's 2-0 shutout against the Anaheim Ducks Tuesday. Jarry left the game at 18:24 of the second period due to his injury.
During action in front of the net, Ducks forward Adam Henrique's left hip struck Jarry's head as Jarry made a save on Ducks forward Ryan Strome. As Jarry fell to the ice, he made a save against Henrique on a rebound. Play was then stopped.
Red Wings' Next Game
Captain Dylan Larkin's Red Wings are home tonight (7 p.m.) to play the Montreal Canadiens at Little Caesars Arena. Larkin is banged up, but will play. James Reimer will be Detroit's goalie. The Canadiens are in the midst of a four-game losing skid.
Red Wings In Case You Missed It
First periods have not been kind to the Detroit Red Wings lately
James Reimer will start tonight against the Montreal Canadiens. Coach Derek Lalonde said he will re-evaluate his goalie situation after this game.
The Vancouver Canucks should say 'Thank you' to the Red Wings for providing them with the NHL's hottest defensive pair
Hockey Now Network
Chicago: Nate opines that the Chicago Blackhawks don't want to follow the Edmonton Oilers model when it comes to rebuilding the team.
Colorado: Avs prospect Nikolai Kovalenko impressive in his return from injury. The Colorado Avalanche have an impact player in their pipeline.
Florida: The 7-4-1 Florida Panthers are now 4-0-1 in one-goal games after a 4-3 win against the Washington Capitals.
Philadelphia: Sam Carchidi has injury updates on Sean Couturier and Carter Hart. Philadelphia Flyers
San Jose: Defenseman Calen Addison, acquired from the Minnesota Wild, should be a good fit for the San Jose Sharks.
Washington: It's official: Nicklas Backstrom is on LTIR for the Washington Capitals.