Edvinsson Works on Consistency in Grand Rapids (+)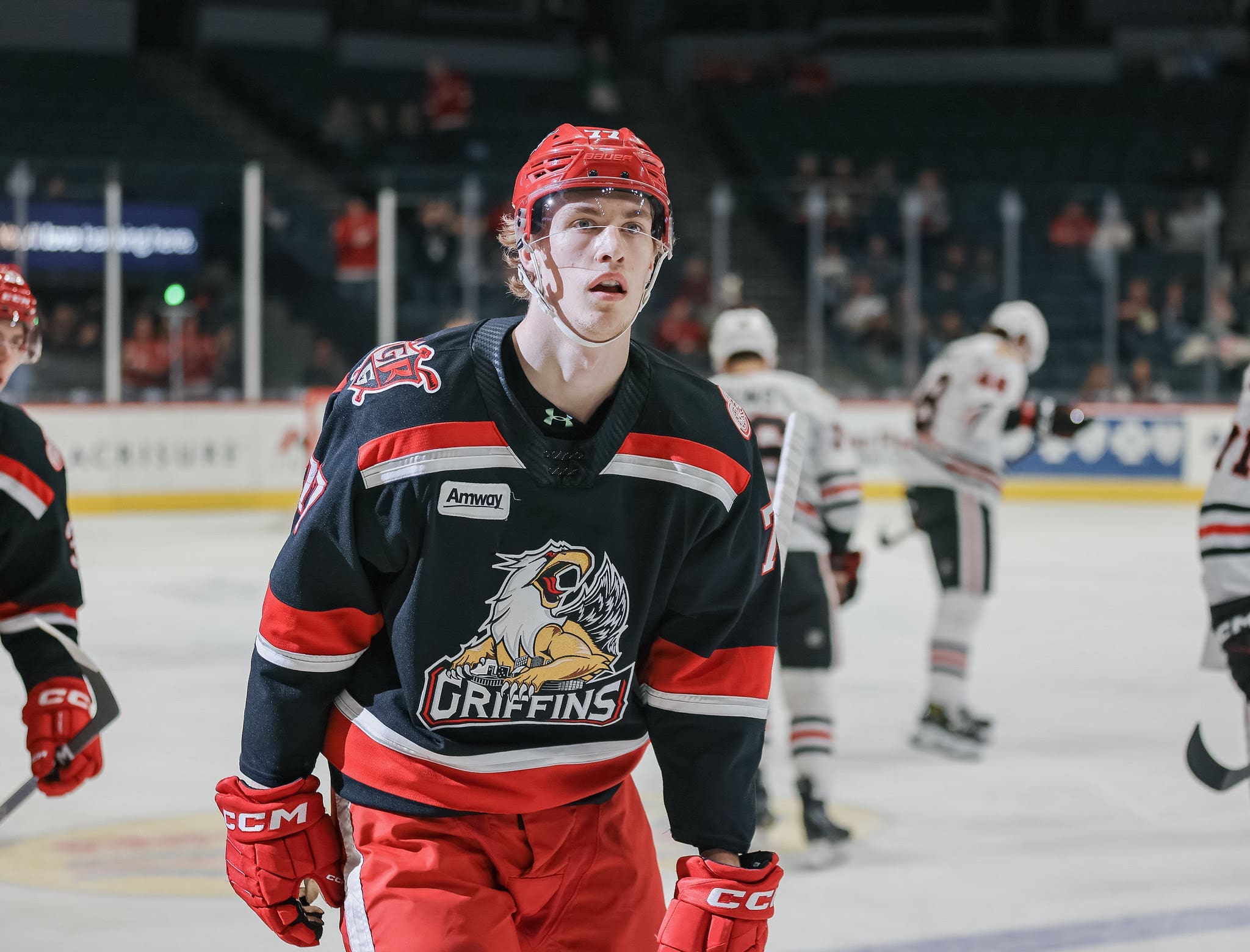 Six-foot-six Simon Edvinsson did a lot of growing, on and off the ice, in his debut season in North America last year.
The 20-year-old defenseman had five goals in 52 games in Grand Rapids last season and added two more in nine games in Detroit last season.
He made a bid to stick with the Red Wings in training camp, but was sent to Grand Rapids for more seasoning.