Red Wings vs. Toronto: Lyon Starting in Goal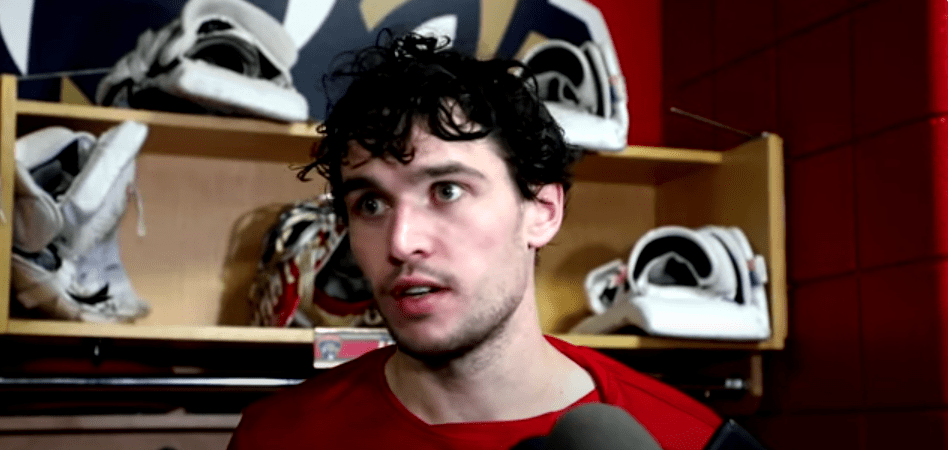 Game Facts
Who: Red Wings vs. Tor0nto
Where: Avicii Arena,  Stockholm
When: 2 p.m.
TV/Radio: Bally Sports/97.1 FM
Records: Red Wings 8-5-3, Maple Leafs 8-5-2
Things to Look For
Alex Lyon gets his first start of the season in goal for the Red Wings today. He's been the team's third goalie so far, and gets a shot because Ville Husso is home after the birth of his daughter earlier this week. …
Today's game is the second of back-to-back contests for the Red Wings, who lost in overtime to Ottawa, 5-4, on Thursday,
Jeff Petry and Ben Chiarot did not have a good game as a defensive pair on Thursday. They were on the ice for four of Ottawa's five goals, but coach Derek Lalonde defended them: "Two of their goals were world-class plays by (Ottawa center Tim) Stutzle," Lalonde said. "He bats the one out of the air and obviously the back-door tap in. For sure we could've defended it much better but it was a pretty big-time play."
Nick Lidstrom is bullish on the Red Wings prospects this season. …
The company that owns Bally Sports Detroit likely is in its last season carrying the Red Wings. …
The fact the Red Wings added a point despite being down 4-0 at one point Thursday gave the team a big lift. "It's a huge point," goalie James Reimer said. "You never want to be in that position down 4-0. I thought we were playing a solid, solid game. Things just weren't working out as far as pucks staying out of the net. We just battled and battled and battled and we found a way to get a point. I think the only PP goal they got was just on a bad bounce off one of their sticks. I hope at the end of the year we can look back and realize that this point was a big one for us…"
Detroit gets another match-up against former Detroit player Tyler Bertuzzi. He has been more productive of late with. The feisty winger is +3 and has three points in his past three games.