Raymond, Red Wings Leave Sweden With Disappointing Results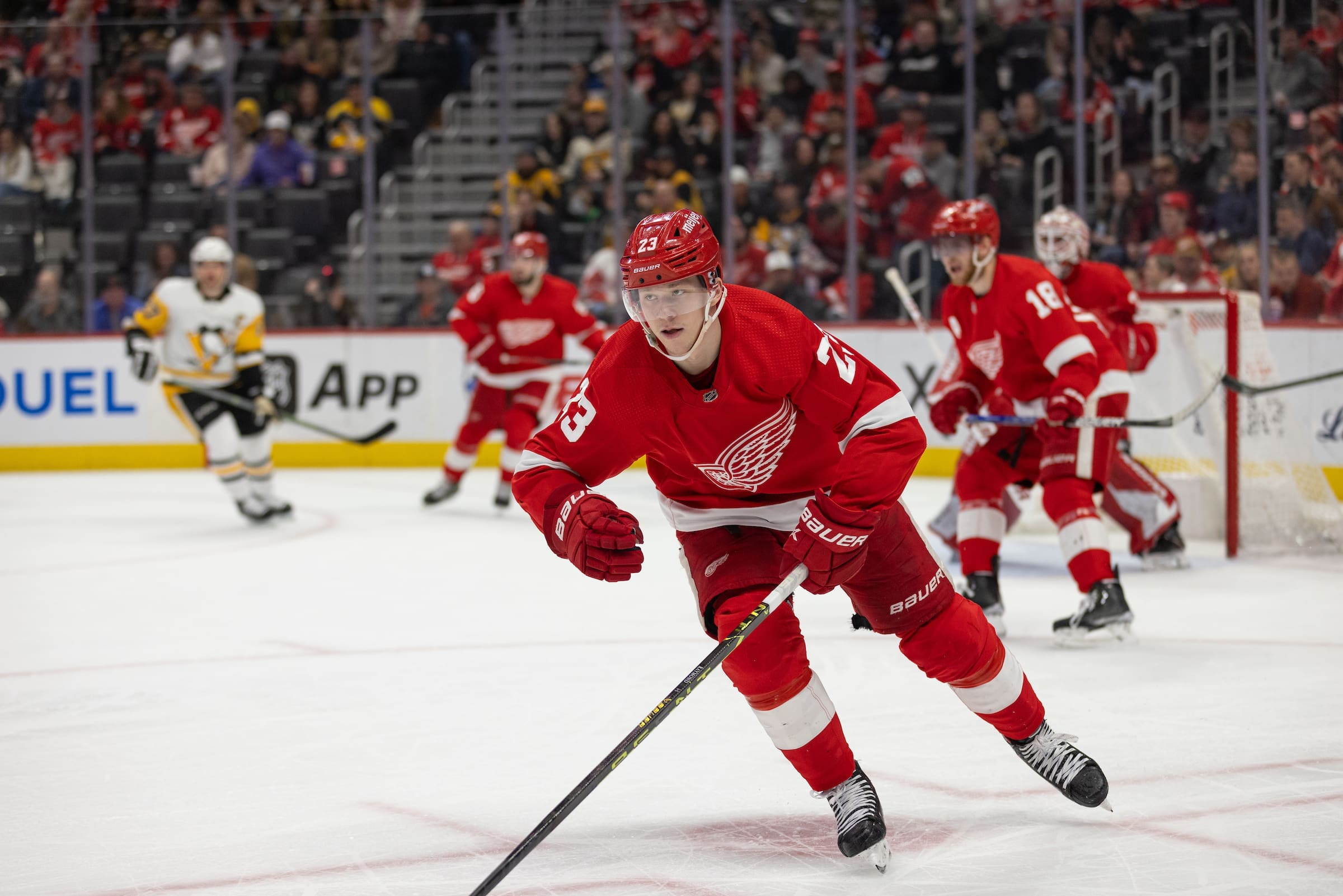 Lucas Raymond scored in each of his first two NHL regular-season games in his native Sweden and yet he couldn't mask his disappointment.
"It's obviously a special experience, being in my home country, in front of my family," Raymond said. "But at the end of the day we came here to win two games and we won none of them. Not in the best mood right now."
What ruined the Raymond's mood, and the Red Wings spirits, was blowing a 2-0 third period lead to lose 3-2 to the Toronto Maple Leafs. That means the Red Wings are leaving Sweden and the Global series with one point earned out of four possible against Atlantic Division rivals Ottawa and Toronto.
The Red Wings' power play troubles, and their trend of taking penalties at critical times, continued as the Maple Leafs scored three unanswered goals in the third period. Adding to the misery of the Toronto experience: Tyler Bertuzzi, the player the Red Wings traded last deadline, had a goal and an assist in the Toronto comeback.
'If you look at the first two (periods), we were playing with speed, we were getting pucks deep, we're rimming the puck, we're having possession," Raymond said. "We're hard in our d-zone. And then in third we kinda get scared to protect the lead. We just need to be able to close these games out."
Power Play Slump Continues
The Red Wings started the season nine for 18 on the power play. They were at 40% efficiency seven games into the season. But they were 0-for-4 against Toronto and are two-for-41 during their slump.
It's difficult to understand why this Detroit team is more dangerous five-on-five than it is on the power play these days.
The loss of top pairing defenseman Jake Walman to an injury hurt the team in the third period.
"The five D created an issue for us," Detroit coach Derek Lalonde said. "Obviously they were playing their top guys down the stretch. That created some matchup problems. Took the late penalty. Obviously our best Dman (Moritz Seider was) in the box. They get one there. Unfortunate ending."
Lyon Debut
It seemed demoralizing, especially given that Alex Lyon was playing his first game of the season in goal. He was 20 minutes from a shutout and he ended up with a loss.
"Alex was excellent," Lalonde said. "He was good, just looked confident, too. I think that's the big part of his performance tonight. Just looking confident and giving our guys confidence."
Said Lyon: "I felt alright. It's been a long process since we got here. Obviously Ville (Husso) left, had his baby a few days ago, so I've been trying to prepare as if I was going to play since. It's nice to kind of have that runway. I just assumed that I would be playing. So it was good. I felt pretty comfortable. Again, it's a learning experience and be better for next time."