Red Wings Legends Advocate for NHL to Make Neckguards Mandatory
Walman only Red Wings player currently wearing neck protection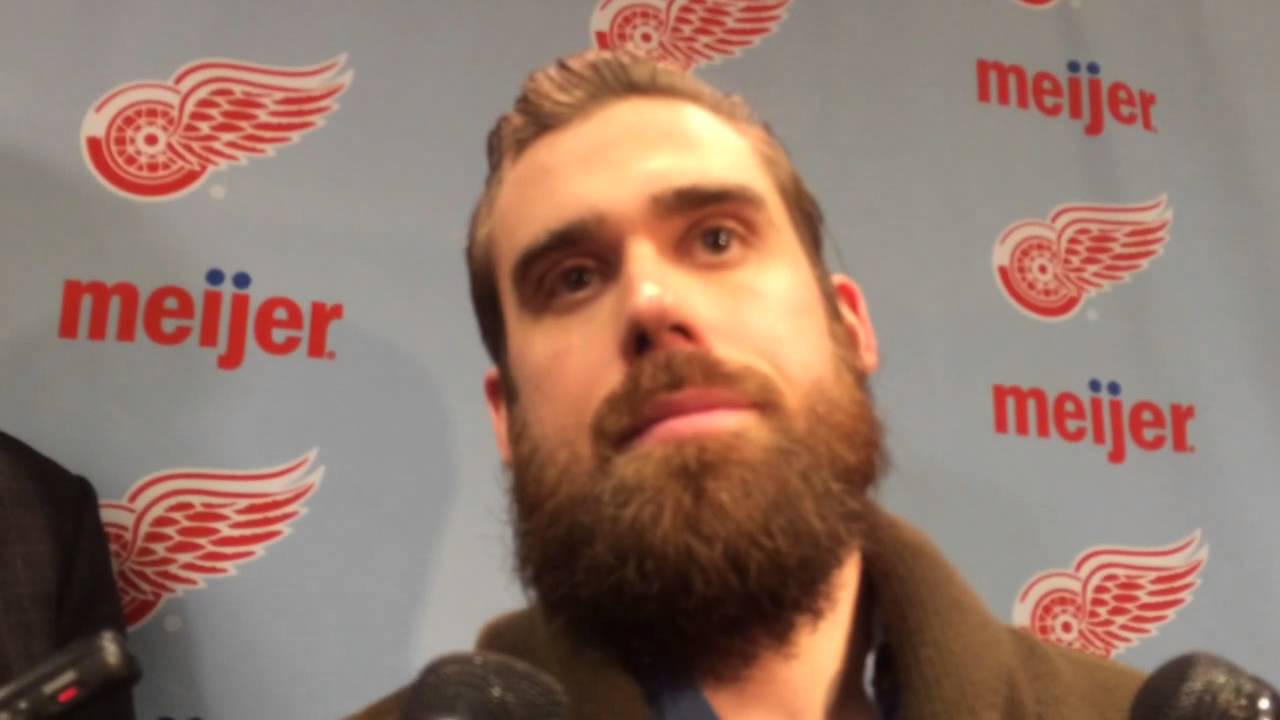 Detroit Red Wings Hall of Fame defenseman Nicklas Lidstrom is convinced that all NHL players should be wearing neck guards.
"After everything that has happened, I think so," Lidstrom told Swedish website Expressen.se.
The recent death of former Pittsburgh Penguins player Adam Johnson, who had his throat cut by a skate during a pro game in England, has brought the lack of neck protection in the NHL game to the forefront of discussion.
Kaiden Guhle leaves the ice after an incident with a skate blade.

It could have been much, much worse.

Let's get neckguards on everyone, asap. pic.twitter.com/BYB9dTEZiJ

— Marc Dumont (@MarcPDumont) November 15, 2023
"I think neck protection is part of all the protection you have, so for me it goes without saying that you should have it if you play hockey," former Red Wings captain Henrik Zetterberg said.
Neck guards have been mandatory in Sweden's top league, the SHL, since 1996. Since Johnson's death, both the EIHL in the UK and the CHL in North America mae the move to make them a required piece of equipment.
"I have never played in a neck protector, there was hardly any when I was playing," Lidstrom said. "It was for goalkeepers, but not many had it. But after everything that has happened, I think it should be mandatory, that it should be introduced as it has been done here in Sweden."
Ongoing Discussion With Red Wings Dressing Room
Making such a move to institute mandatory wearing of beck guards won't be such an easy achievement in the NHL. It will require approval of the NHLPA. Players in the world's top hockey league have proven to be resistent to such dictums in the past. For instance, helmets weren't made mandatory until 1979. That was 13 years after Minnesota North Stars forward Bill Masterton died after hitting his head on the ice during a game.
Jake Walman wore a neck guard today in response to the recent tragedy on the ice. Derek Lalonde loved it and said his kids will start wearing one. Also added this looks like the direction the league is headed in, already making strides with wrist and leg protection. #LGRW

— Daniella Bruce (@daniellabruce_) November 3, 2023
Certainly, since the Johnson tragedy there's been plenty of discussion about neck guards within the Detroit locker room. So far, though, defenseman Jake Walman is the only Red Wings player opting to don neck protection.
"Hockey players are very particular with their gear," Walman said. "Like me, I don't really like trying new things but obviously for this reason it's different. Yeah, comfort but protection is first."
Teammate Lucas Raymond admits that he's also considering taking this step.
"There has been a lot of talk, in the team and around the league," Raymond said. "You played a lot with neck protection when you were younger, then you've probably gotten used to not having it now. But I see that there are many in the league who have it now, so we'll see."