Well, Red Wings Prospect Berggren Did Go To Grand Rapids . . . Sort Of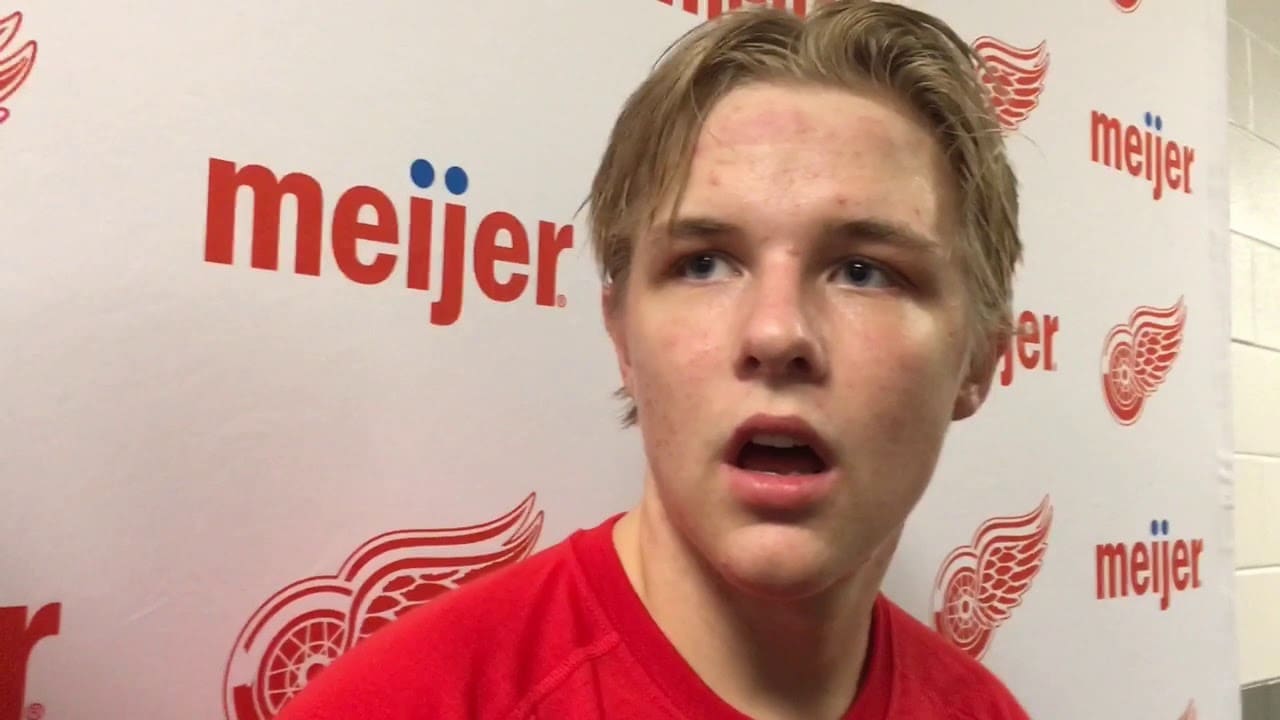 Would Jonatan Berggren be Lloyd Christmas or Harry Dunne?
The Detroit Red Wings prospect is nominating himself for the cast of Dumb and Dumber after he was assigned to the club's AHL affiliate the Grand Rapids Griffins . . . and drove to Grand Rapids, Ohio.
The Griffins are located in Grand Rapids, Michigan, approximately 160 miles west of Detroit on I-94. Grand Rapids, Ohio is about 90 miles south of Detroit on I-75.
When he was assigned to GR, Berggren rented a car. He and his girlfriend Tilde packed all their belongings into the vehicle, programming the car's GPS for Grand Rapids – Ohio.
"I guess there is only one Grand Rapids in the U.S.A., I thought," Berggren told the Swedish newspaper Aftonbladet.
Berggren even opted to figuratively throw his girlfriend under the bus, noting it was her idea to program the GPS.
"She told me to enter the arena's address in the GPS, but I couldn't find it," Berggren explained. "We only entered 'Grand Rapids' so we could prepare for it when we arrived, I said."
"It said Grand Rapids, Ohio, and I've never heard of it before. But I thought, well, there's probably only one Grand Rapids in the U.S. It was also two hours from Detroit, and they told me that it would take about that long."
Right Name, Wrong Place
Upon their arrival, the couple were stunned by what they found.
"I've read about Grand Rapids and it's supposed to be pretty big," Berggren said. "But this looks like a village, when will the city come? Once we entered Grand Rapids, we were met by farmers as well. We checked it out and there are only 700 people living in that small town."
He discovered his error by programming directions to Van Andel Arena, home rink of the AHL Griffins, into the car's GPS.
"It was three hours away," Berggren said the GPS told him, much to their surprise. "No, it must be wrong, I thought. And I did it again and then it dawns on me. No, no, no.
"My girlfriend wasn't very happy, but in the end, we got there. 'You should have let me drive' was the first thing she said. It felt a bit like in that movie, 'Dumb and Dumber.' It was a five-hour trip instead of two.
"Right there and then it was a bit tough. But when we arrived, you could see it. The guys on the team also had fun with it. It turned out to be a good story in any case.
"If you ask those that I've played with, they probably would say that this sounds typical for me. But, uh, this kind of thing of happens!"
More Like MMA Than Hockey
The Wings have high hopes for Jonatan Berggren, who finished seventh in Swedish League scoring last season. Unfortunately, he was injured in a game against the St. Louis Blues rookies during the NHL Prospects Tournament in Traverse City, Michigan and never got the chance to show his best in Red Wings camp.
"During the second prospect game we met St. Louis," Berggren recalled. "Although you can't call it hockey. They said it was like an MMA fight out there. I got a shoulder injury that kept me out of games for two-and-a-half weeks. It was a bit sour, but you can't do anything about it."
Finally in the right Grand Rapids, Berggren is ready for his AHL debut on Friday against the Rockford IceHogs.
"It's sour because you always want to play in the NHL, but if you think long-term, this could be the best thing that could happen," Berggren rationalized. "I get to develop in peace and quiet and learn the game here. I have confidence in my offense, where I will make my game in the NHL.
"There's a bit more in terms of structure, a bit of a trade-off with defensive play. That's what I have to learn here, as well as building myself up and gaining strength. That will probably be simple."