The Daily: Early Calder Odds Favor Wright; Red Wings Edvinsson at +1500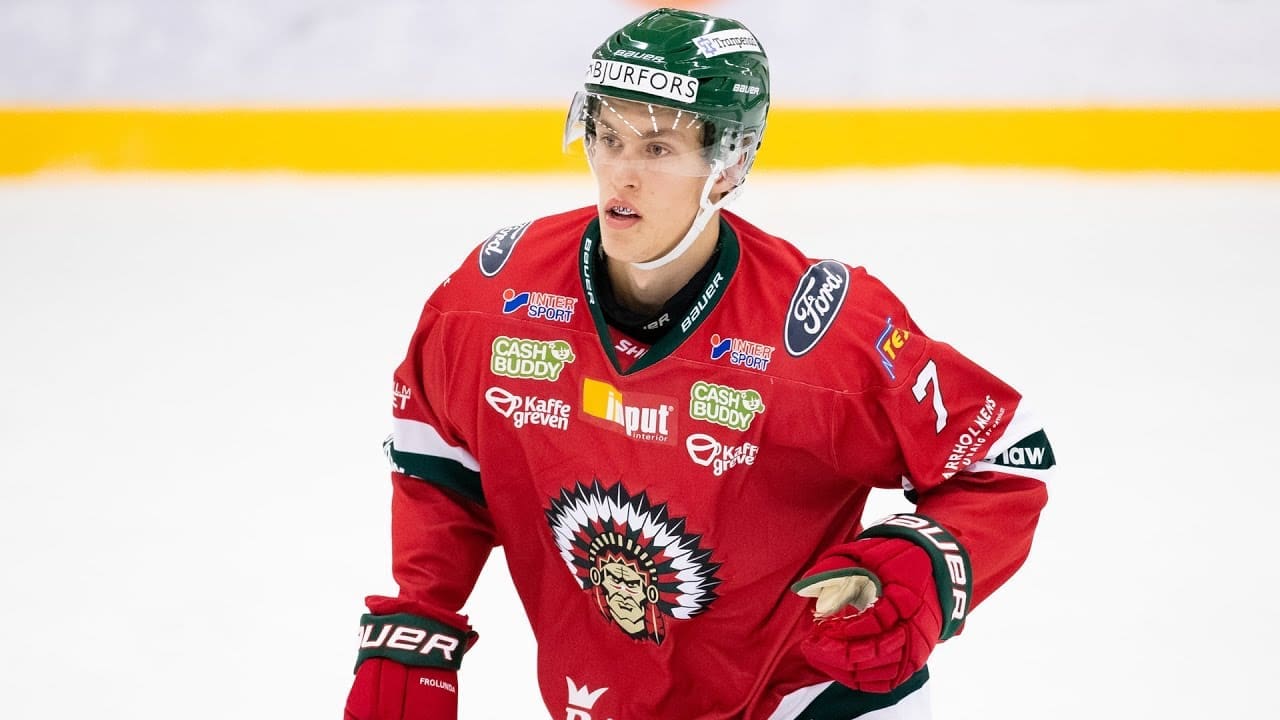 Shane Wright had a long look for the teams that passed on him at the 2022 NHL Draft. Now he's on the short list as an early favorite to win the Calder Trophy.
Was Shane Wright giving the Canadiens draft table the death stare after he ended up going 4th overall? 🤔 #NHLDraft pic.twitter.com/CMle2kVC9c

— Tim and Friends (@timandfriends) July 8, 2022
The early talk on draft night was not only Wright falling to the Seattle Kraken at number four, but later whether the three teams that passed will regret it later.
Montreal Hockey Now's Jimmy Murphy writes that while there is no clear-cut favorite, Wright has the early lead clocking in at +850 whereas Slafkovsky is at +1000. Murphy adds that Mason McTavish and Owen Power follow with +400 odds. McTavish might be a dark horse in the race, seeing his stock continue to rise after his performance in the World Junior Championships.
Meanwhile, Red Wings rookie defenseman Simon Edvinsson was listed at +1500. Interestingly, last year preseason odds according to the Sporting News had Moritz Seider at +1200. Cole Caufield was the favorite at +300.
So it's fair to ask: will Wright still be the right bet at the end of the season?
Red WIngs In Case You Missed It
Is Pavel Datsyuk reaching back into his bag of tricks and planning a return to hockey? One Russian coach is hoping so.
The five most valuable Red Wings on the roster heading into the 2022-23 season.
The chances of ex-Red Wings forward Evgeny Svechnikov cracking the lineup of the San Jose Sharks appear to be slim.
Jimmie Ericsson, brother of former Red Wings defenseman Jonathan Ericsson, is getting his jersey retired by his Swedish club.
National Hockey Network
Boston: The latest countdown to camp for the Boston Bruins focuses on Nick Foligno.
Colorado: Would Gabe Landeskog work as the Colorado Avalanche's second line center?
New York: Will New York Islanders defenseman Bode Wilde find himself on a new team?
Pittsburgh: Brian Burke believes the Pittsburgh Penguins will be just fine in 2022-23.
San Jose: A closer look at San Jose Sharks defenseman Mario Ferraro.
Vancouver: The five most important Vancouver Canucks on the roster
Washington: How is the Washington Capitals ice made at Capital One Arena? An interesting look at the process.