For Petes Sakes – It's Red Wings GM Steve Yzerman With Peterborough
Yzerman only had one card from his days with the Petes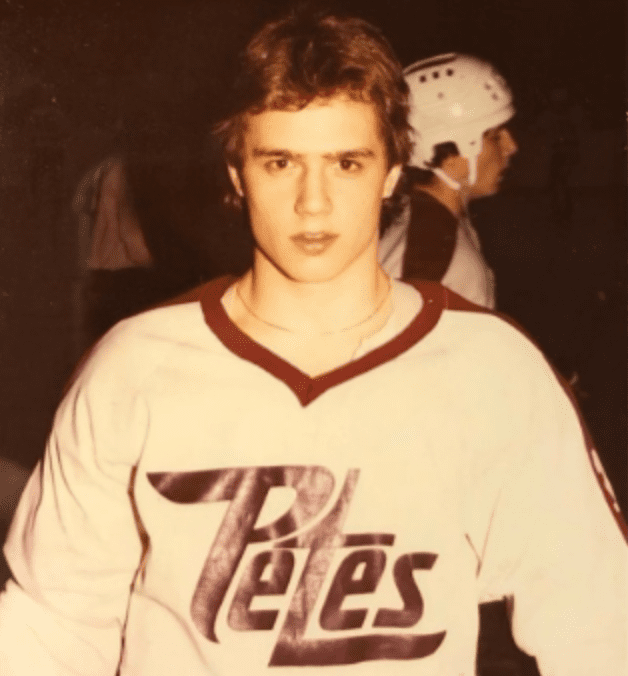 Steve Yzerman collectibles are certainly a popular pursuit among the Detroit Red Wings faithful.
A PSA 10 rookie card of the Detroit GM from the 1984-85 O-Pee-Chee set is currently showing with a list price of $49,995 on ebay. Yzerman autopgraphs sell for the hundreds of dollars.
Peterborough Petes forward Steve Yzerman #RedWings #TBLightning pic.twitter.com/kwoQg4uDBX

— Jen (@NHLhistorygirl) May 9, 2016
There's an even rarer Yzerman piece of memorabilia that few have, simply because it's such a rare item. That would be Yzerman's only trading card from his junior days with the OHL's Peterborough Petes.
If you come across an Yzerman Pronto Print 1982-83 Petes card, scoop it up. They are rare finds.
Yzerman wore the same No. 19 on his back in Peterborough that he would go on to make legendary during his time with the Red Wings.
In 2021, the Petes held a who wore it best online contest to determine the most popular Petes player to wear each sweater number. Naturally, Yzerman carried the day in balloting for No. 19. Surprisingly, though, Mark Reeds was voted Peterborough's top No. 17, ahead of Red Wings Hall of Fame broadcaster Mickey Redmond.
Kevin MacDonald was among the finalists along with Yzerman in the No. 19 voting, but knew what the outcome would be. In fact, it was McDonald who immediately followed Stevie Y as No. 19 for the Petes.
"Dick Todd and Jacques Martin were the coaches at the time and when I got there they were mulling things around and they said, 'We want to sign you but we want to sign you to a junior B card but you'll be with the team the whole time,'" former minor pro MacDonald recalled to the Peterborough Examiner.
"I said I didn't want to do that, 'You either want me or you don't.'"
Yzerman Was Also No. 19 In Peterborough
The reasoning of the coaching staff behind this decision was both sound and flawed.
"They said, 'We only have one spot left and it's for Steve Yzerman if he ever comes back,'" MacDonald remembered. "They thought about it and they said, 'Who are we kidding, Steve Yzerman is never coming back.'"
Of course, he never did. Future Hall of Famer Yzerman made the Red Wings at 18 and played with the club through 2006, winning three Stanley Cups, serving as captain from 1986-2006, scoring over 600 goals and more than 1,000 points.
FanDuel Sportsbook Promo #1
ALL STATES WHERE LEGAL
GET THE APP
SIGNUP BONUS
$1000 No Sweat Bet


$1000 No Sweat Bet
BET NOW
MacDonald remembers crossing paths with Yzerman in an Ottawa gym. The two No. 19s from the Petes shared their unique history.
"I told him the story and said, 'They gave me your number and your gloves and all this other kind of stuff and the one thing I'm pissed off about Steve is that you didn't leave any talent in the gloves."