Former Red Wings Coach Maxner Dead At 80
Maxner won 34 games as Detroit coach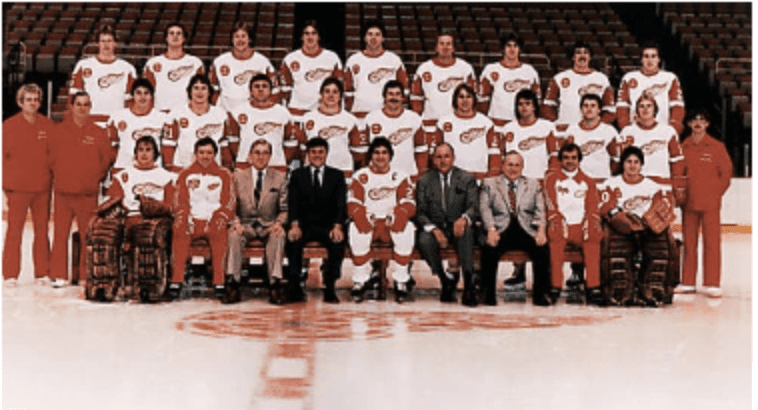 Wayne Maxner replaced one Detroit Red Wings legend and inadvertently wound up playing a role in the arrival of another.
Maxner, who died Thursday at the age of 80, was Detroit coach from 1980-82. His hiring came on Nov. 25. Maxner was given promotion from Detroit's AHL farm club at the time, the Adirondack Red Wings, where he was serving as head coach.
Maxner was replacing Red Wings legend Ted Lindsay as coach in Detroit. Immediately, he was announcing plans to reunite what had previously been the club's top line of Dale McCourt between John Ogrodnick and Mike Foligno.
The Windsor Spitfires mourn the passing of former GM/Coach Wayne Maxner. Our thoughts are with Wayne's family and friends and all of the players he had a privilege coaching and mentoring. Wayne was truly a legend. ❤️#WindsorSpitfires pic.twitter.com/lOLPKLZa0v

— Windsor Spitfires (@SpitsHockey) July 27, 2023
Detroit was 3-14-3 when Maxner was taking over as coach. He breifly engineered somewhat of a turnaround. Detroit went 7-6-5 during the club's first 18 games with Maxner behind the bench. But it was a short-lived revival.
The Red Wings would skid back into NHL oblivion, going 9-24-10 over the remaing 43 games of the 1980-81 campaign.
Quick Ouster For Maxner
Maxner was the 11th Red Wings coach during the NHL expansion era that began in 1967. And he was the ninth coach among that group who wasn't able to hold the job for more than two seasons.
Detroit was in the midst of a 14-game losing streak when following a 6-3 road loss to the New York Rangers on March 8, 1982, he was given his dismissal notice as coach of the club three days later.
There was plenty of upheaval surrounding the team. In late February of 1982, former Philadelphia Flyers coach Fred Shero was confirming that he'd been approached to replace Maxner as coach of the Red Wings. Within days of Maxner's ouster in favor of interim coach Billy Dea, word was leaking that Detroit owner Bruce Norris was looking to sell the team.
FanDuel Sportsbook Promo #1
ALL STATES WHERE LEGAL
GET THE APP
SIGNUP BONUS
$1000 No Sweat Bet


$1000 No Sweat Bet
BET NOW
Norris did indeed sell the club in the summer of 1982 to Mike and Marian Ilitch. The Ilitches immediately were installing Jimmy Devellano as Detroit GM.
In 1983, his firsr NHL entry draft as Red Wings GM, Devellano was selecting the club's current GM, Steve Yzerman, with his first pick.