Three Red Wings Who Need To Score More in '23-24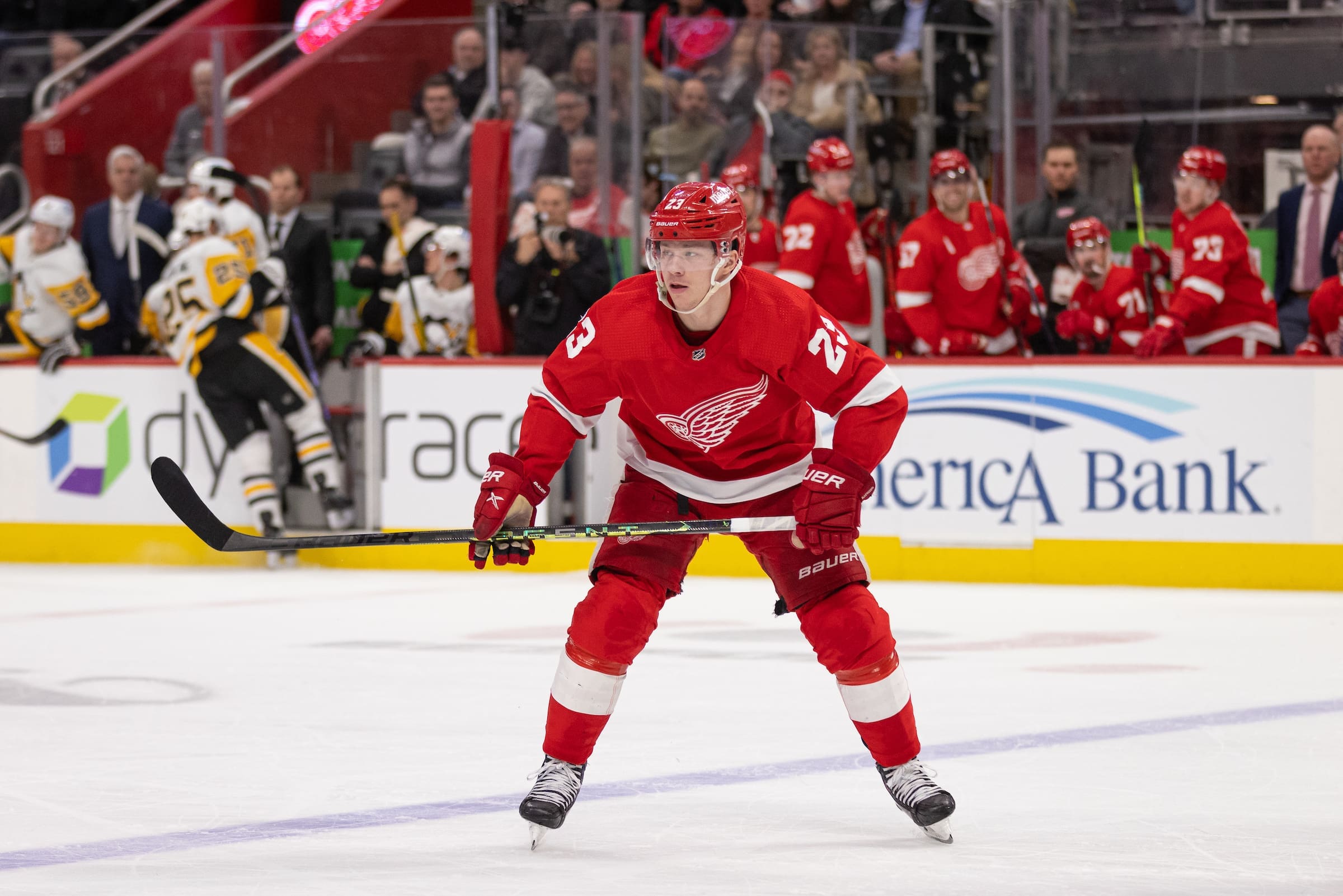 The Detroit Red Wings coaches were probably not as harsh in their assessment of Andrew Copp's offensive production last season as he was. He sets the bar high when it comes to personal expectation.
When asked after the season what he needed to prove this season, Copp was blunt in his reply.
"I would say probably proving that I'm a top-six player," Copp said. "I think that my defensive game has kind of always been there – penalty kill. I feel like that's been real consistent throughout my whole career. I think I took some offensive strides over the last few years. I didn't score as many goals this year as I would've liked."
The Red Wings were pleased with his overall game, particularly his penalty killing, defensive work and hard-nosed playing style. But his nine goals represented his lowest season production since 2017-18. He scored 21 while splitting time with the Winnipeg Jets and New York Rangers in 2021-22.
Yzerman noted Copp played better and better as the season progressed. He was coming off a summer surgery, and it took him time to get his total game in sync.
Yzerman said he didn't sign Copp for his scoring, but he did give him a five-year contract. "With that comes expectations, at least production wise," Yzerman said. "You can debate whether he met those expectations."
If Copp was on a winning team, his defensive was revered. But Copp is on a team that has missed the playoffs for seven consecutive seasons. Fans want more offense from him.
Hope for Copp in 2023-24: Double his goal scoring to 18 for the season.
The Red Wings will be looking for two other forwards to increase their goal total from last season:
Lucas Raymond
The prevailing wisdom around the Red Wings was that Lucas Raymond wasn't as effective as he was a rookie. Call it a sophomore slump. His scoring went down from 23 to 17. The Red Wings were hoping it was going to go up.
As a rookie, Raymond looked like a natural scorer. This past season, he didn't seem to have the same drive.
Hope for Raymond in 2023-24: The Red Wings would like 25 from Raymond in his third NHL season. He's only 21. Maybe that's asking too much. But this is a very talented forward.
Joe Veleno
The Red Wings are hoping for Veleno to have a breakthrough offensive season. He scored nine goals last season and registered 20 points. They expected more from him. He will be 24 in January. Let's not forget he put up 104 points in 59 games in his last season in the Quebec Major Junior Hockey League.
It seems clear that he's not going to be a premium scorer in the NHL, but the Red Wings need him to score more than he has over the past two seasons. He has 18 goals in 152 NHL games.
Hope for Veleno in 2023-24: They would like to see him score 15,  If all three of those forwards hit their improvement targets, that would increase Detroit's scoring by 22 goals.