Only Edvinsson, Kasper Make NHL Network Top Prospect List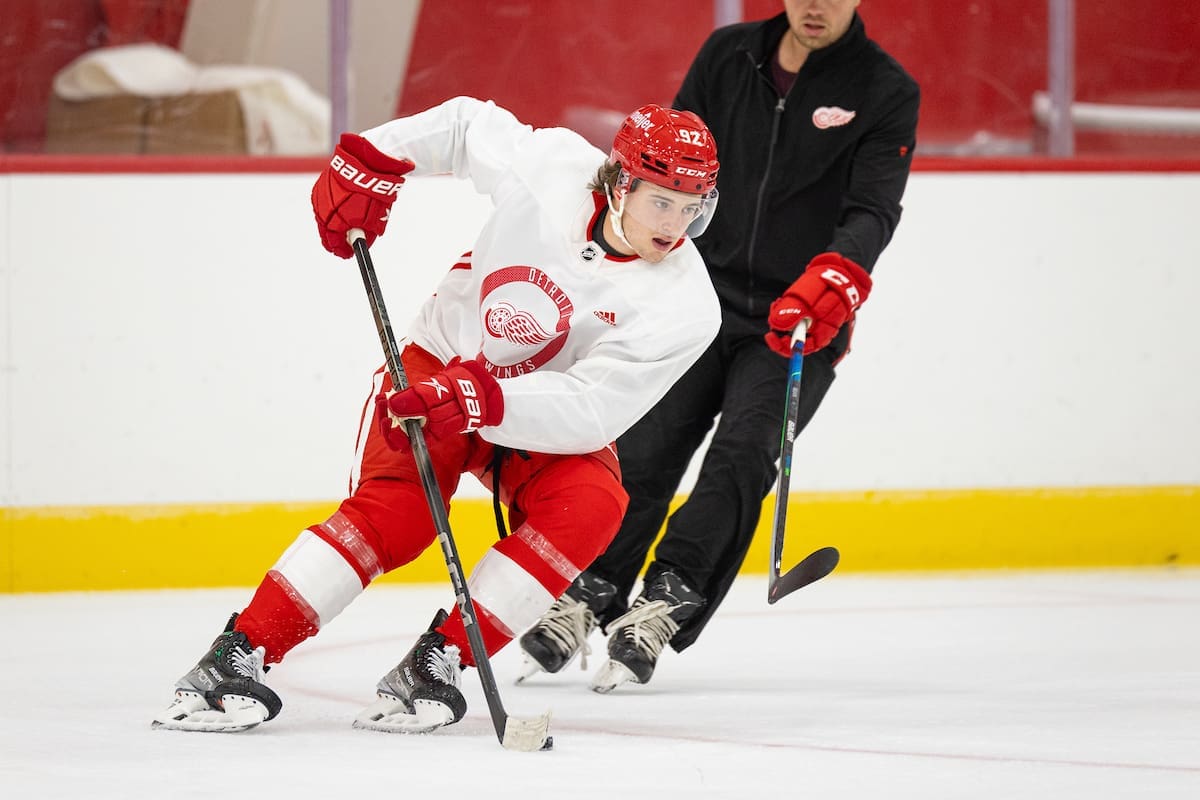 The revelation of the NHL Network Top 50 Prospect list is an annual event guaranteed to irritate fans in all 32 NHL cities.
This year is no exception.
Fans always question these kind of lists because everyone evaluate prospects differently. Some Detroit fans are surprised, or at least disappointed, that only two Red Wings made the list. Some also don't like to see that Simon Edvinsson fell outside the top 10. Others believe Marco Kasper, at No. 25, is too far down on the list.
Edvinsson ranks 11th, making him the fourth best young prospect on defense. New Jersey's Luke Hughes (fifth) and Simon Nemec (7th)  and Columbus' David Jiricek (eighth) are ahead of Edvinsson. All four of those players should end up in the NHL this season.
Last season, Edvinsson played nine NHL games. However, players with under 25 games in the show were considered prospects for this list.
Four Sabres on List
The bad news, from the Red Wings' perspective, is that the Atlantic Division rival Buffalo Sabres have four players on the list. Forwards Zach Benson, Matthew Savoie, Jiri Kulich, and goalie Devon Levi are all ranked among the top 30 prospects.
The Ottawa Senators boast one player (Ridley Greig, 39th) in the top 50. Detroit general manager Steve Yzerman said last season that the Red Wings are primarily competing against the Sabres and Senators because they are at a similar stage of their rebuilding.
The Montreal Canadiens, another Atlantic rival, has two players (David Reinbacher at 17 and Lane Hutson at 26) on the NHL Network list.
The Top 50 Prospects in the NHL, revealed.

Let's hear it 🧐 do you agree? pic.twitter.com/nAHLhOlXMM

— NHL Network (@NHLNetwork) August 11, 2023
Detroit's 2023 first rounders Nate Danielson and Axel Sandin Pellikka are not on the list, even though players drafted later in the 2023 draft are on the list.  Sandin Pellikka is generally considered the best offensive defenseman coming out of the 2023 draft.
DraftKings Bet $5 Win $150
All States Where Legal
GET THE APP
SIGNUP BONUS
BET $5, WIN $150


New Player Bonus
BET NOW
The NHL Network list contains players from 22 of the 32 NHL teams. Sixteen of the teams have two more players ranked in the top 50.