Nick Lidstrom Predicting Playoffs For Red Wings in 2023-24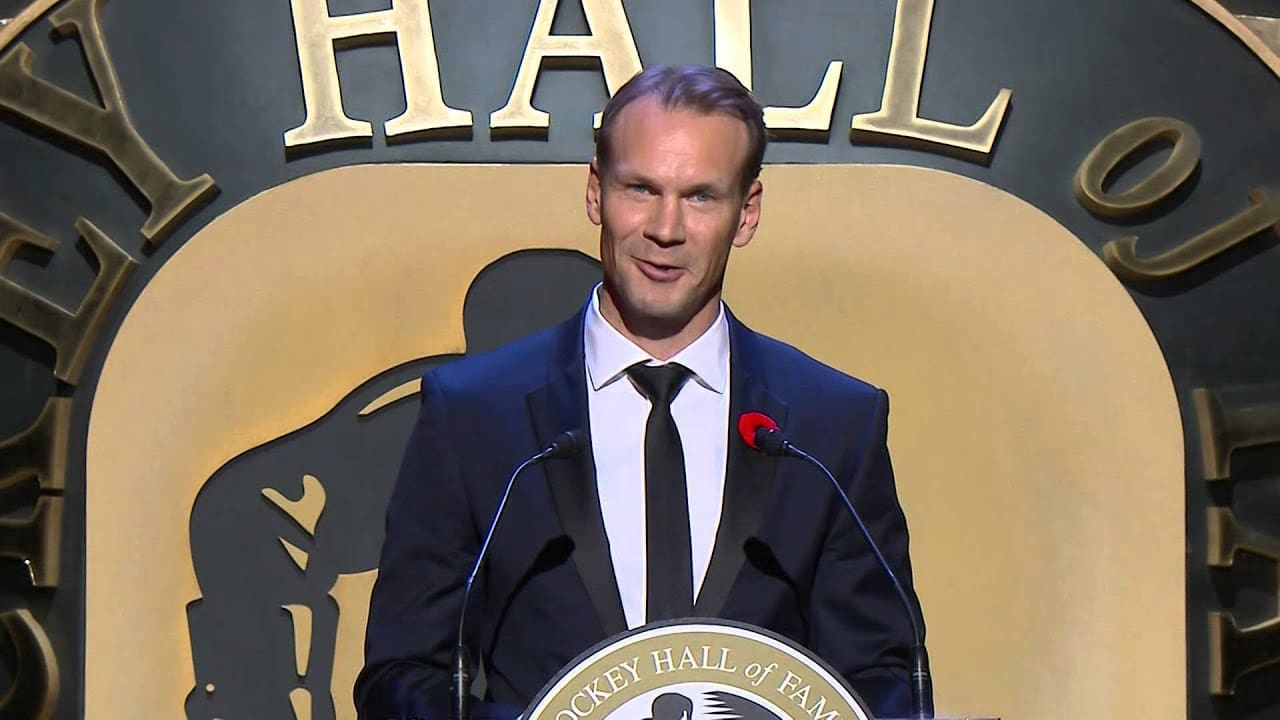 You'd be hard pressed to find anyone with more knowledge about qualifying for the NHL playoffs than Nicklas Lidstrom. He never missed the postseason in his career with the Detroit Red Wings.
He appeared in the playoffs for 20 consecutive seasons. That's an NHL record he shares with Larry Robinson. Before his arrival in 1991-92, the Red Wings had missed the playoffs 13 times in 20 years. As far as the Red Wings are concerned, Lidstrom is Mr. Playoff.
That's why it's meaningful that he told expressen.se that he believes the Red Wings seven-season playoff drought will be over in 2023-24.
Anyone who wants to bet on Lidstrom's optimism should check out these Ohio Betting Apps.
"We have strengthened the whole team and I think we should be a playoff team in the spring," Nicklas Lidström predicted to Expressen writer Gunnar Nordstrom.
That's an encouraging take from a player whose reputation is impeccable. His teammates used to call him "The Perfect Human."
As a team vice president, Lidstrom is an adviser to GM Steve Yzerman, who made significant roster changes, including bringing in two-time 40-plus goal scorer Alex DeBrincat.
Lidstrom discussed the potential of Detroit's Swedish players in his interview with Nordstrom, particularly Lucas Raymond who is in his third NHL season. Raymond's offensive production fell by 13 points last season.
"He improved during the second half of last season, so I'm not worried," Lidstrom said. "There can be a dip in the second year in the NHL when all opponents know how good you are and the courting becomes tougher. And everyone now knows how good Lucas is. But I am convinced that he will come back with a little desire for revenge."
Lidstrom Bullish on Soderblom
Lidstrom is also optimistic about big forward Elmer Soderblom who split time between Detroit and Grand Rapids last season.
"Elmer was unlucky with injuries at the end of the season in Grand Rapids," Lidstrom said. "He absolutely has the potential to break into the team this fall even if the competition is tough."
Lidstrom also seems bullish on Swedish prospect William Wallinder who is playing in North America for the first time after showing his promise in the Swedish Hockey League.
"William has stepped up in Rögle and become more even in his game," Lidstrom said. "He can be involved in all situations and the idea is that he will stay in North America next season. If he doesn't get a place in the Red Wings before the start of the series, it will be Grand Rapids."
Lidstrom embraces the company line when it comes to Simon Edvinsson: let's wait to see where he is after his offseason shoulder surgery.
"We'll see if he's ready for the (season) to start in October," Lidstrom said. "But we are aware that it may take longer. And don't forget that we also have Albert Johansson , 22, who is fighting for a place in the defense."