Detroit Red Wings Notes: Patrick Kane and Edvinsson Updates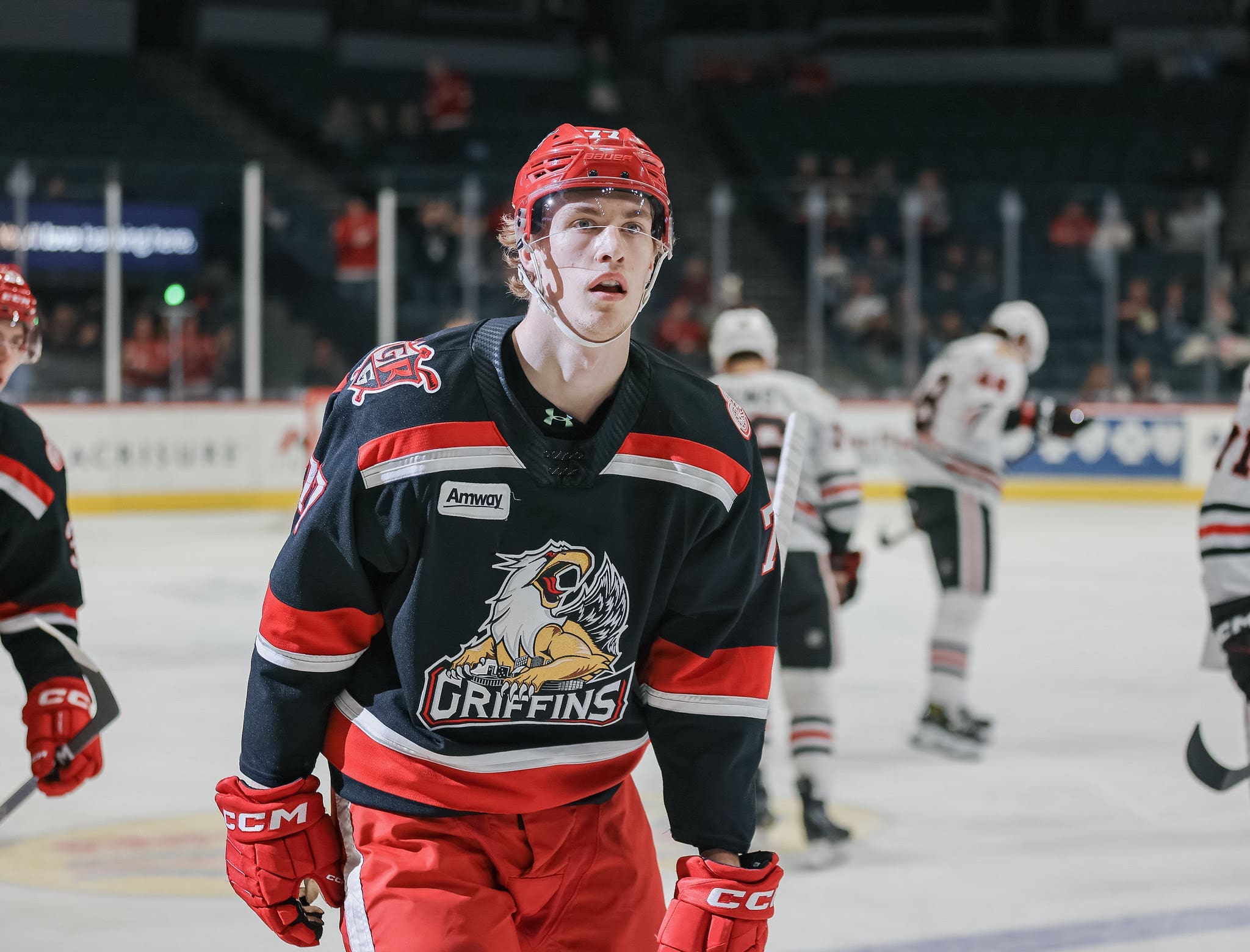 No one is pouring cold water on the story that Patrick Kane is interested in reuniting with Alex DeBrincat in Detroit. However,  the latest report suggests he is also interested in other destinations.
"I don't know that he's focused on just the one team," TSN Insider Chris Johnston said. "I think that there's a couple different situations that would probably be appealing."
Kane has told folks that he's recovering well from his hip procedure. Bbut there is no timetable for his return or when he will pick a team. Speculation about Detroit resulted from a Chicago reporter tweeting that Kane is interested in reuniting with Alex DeBrincat.
"He's got the luxury of, first of all, being Patrick Kane," Johnston said on a radio show. "I think a lot of teams will always be interested given the resumé and all that he's accomplished during his career. He can take a little bit more of a wait and see in terms of where the offers are, where the teams are at, before making a choice. He's indicated he would sign tomorrow for the right deal.  But if that deal doesn't show up, I think that he'll continue to sort of gauge things as he works his way back. And probably the best news of all, of course, is that it does seem as though he's in a much better place after electing to have that hip surgery. He's been able to skate much sooner than they thought."
Edvinsson Needs More Time
At a speaking engagement, Red Wings GM Steve Yzerman said defenseman Simon Edvinsson (shoulder surgery) won't be ready for Red Wings training camp.
But Edvinsson should be ready for the start of the season. He's been skating in Detroit. Edvinsson played nine games for the Red Wings last season.
Edvinsszn? EDVINSSZN!#LGRW #RedWings https://t.co/gyLgHq4yg4

— The Grind Line Podcast™ (@GrindLinePod) September 6, 2023
Dower Nilsson Finds Net
Liam Dower Nilsson (drafted by the Red Wings 134th overall in 2021) is scoring some goals in the Allsvenskan preseason. The Swedish second division league's regular season doesn't start for another two-plus weeks.
Liam Dower Nilsson preseason 🚨👀 pic.twitter.com/mwPfd4jr2k

— IcehockeyGifs (@IcehockeyG) August 25, 2023