Frequent DeBrincat Linemate Anisimov Invited to Red Wings Camp on PTO
Anisimov and Alex DeBrincat played together in Chicago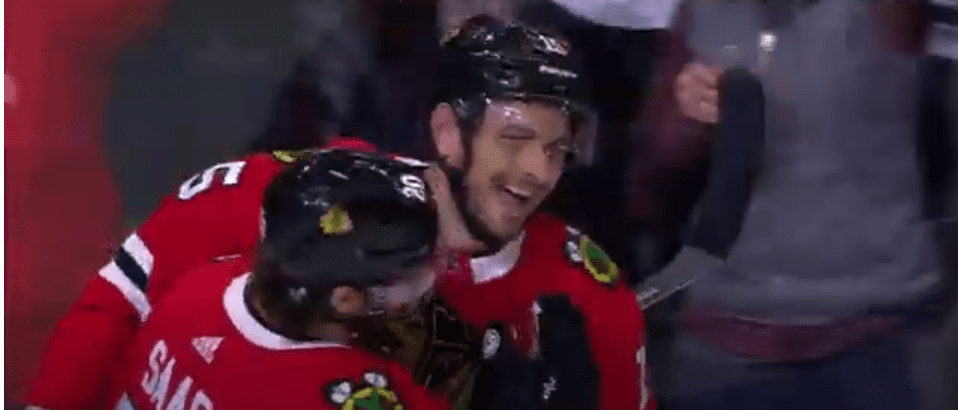 On the eve of training camp, Detroit Red Wings GM Steve Yzerman was joking about perhaps offering tryouts to players to come seek a spot with the club.
"Maybe," Yzerman suggested. "There's not a plan for it, but there's still time."
As things would turn out, there was more truth than rumor to Yzerman's reaction. The Red Wings  have in fact invited two NHL veterans to attend camp on PTOs. The players they have extended invitations to are forward Artem Anisimov and goaltender Michael Hutchinson.
The Red Wings have signed Artem Anisimov to a PTO. Anisimov had 19 goals and 17 assists with the Phantoms last season. pic.twitter.com/0ULp3JXjU1

— Maher Media (@MaherMediaCo) September 19, 2023
Anisimov, a 35-year-old center, has played 771 NHL games over 13 seasons. He's a four-time 20-goal scorer in the league, doing so once with the Columbus Blue Jackets and three times for the Chicago Blackhawks. The Red Wings have been enjoying success by recruiting ex-Chicago forwards in recent seasons, namely Pius Suter and Dominik Kubalik. This season, Detroit acquired Alex DeBrincat, a two-time 40-goal scorer for Chicago, from Ottawa. Anisimov was a frequent linemate of DeBrincat's with the Blackhawks.
Anisimov last skated in the NHL during the 2020-21 seaoson with the Ottawa Senators. He suited up last season for the Lehigh Valley Phantoms, AHL farm club of the Philadelphia Flyers, scoring 19 goals in 55 games.
Red Wings Worried About Cossa?
Does the sudden addition of Hutchinson to the camp roster have anything to do with the poor play of 2021 first round draft pick Sebastian Cossa for Detroit during the recent NHL rookie tournament in Traverse City? Cossa surrendered 13 goals over three games.
For his part, Yzerman wasn't expressing too much concern over Cossa's sub-par performance.
"He had a tough weekend up in Traverse City," Yzerman admitted. "That's okay. It's early.
Sebastian Cossa so far in the Traverse City Prospect Tournament:

84:53 TOI
— 0-3 Record
— 41/54 Saves
— 0.759 Save Percentage
— 13 Goals Against
— 9.19 GAA

Jesper Wallstedt was on the board when Cossa was picked.

How are Detroit fans feeling about Cossa so far? pic.twitter.com/JBZEvawHYT

— Big Head Hockey (@BigHeadHcky) September 17, 2023
"Going back to last year, Sebastian did have a real good year on a very good team in Toledo (of the ECHL). Our hope is he can make a step and have the same type of improvement and same type of performance at the AHL level this season."
Like Anisimov, Hutchinson, 33, is a journeyman pro. He's played 153 games with five NHL teams over 10 seasons. He saw duty with the Blue Jackets in 16 games last season, going 2-6-3 with an .877 save percentage and 4.21 GAA.