Jeff Petry Low-Key as Regular Season Approaches
Edvinsson nets game winner vs Penguins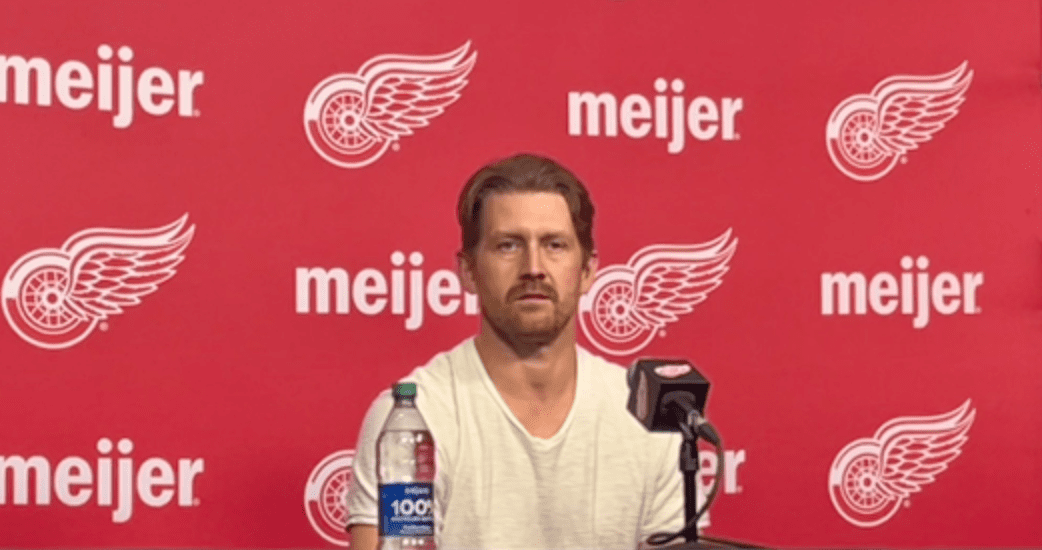 Jeff Petry is a little over a week away from starting his first season with his hometown team. So far, though, he's not watching his phone blow up with ticket requests.
"Actually, zero so far," he said before Wednesday's game at Pittsburgh.
The Red Wings faced off against former goalie Alec Nedeljkovic on Wednesday. The lone Penguins goal was scored by former Red Wing Xavier Ouellet in the first period
Daniel Sprong tied it with a goal in the second period and Simon Edvinsson had the game-winner in the Red Wings' 2-1 victory. It is probably an important goal for Edvinsson who is trying to convince the Red Wings he needs to play in Detroit, not Grand Rapids.
A pretty Swede goal from Simon Edvinsson! pic.twitter.com/vmIicGfvBi

— Detroit Red Wings (@DetroitRedWings) October 5, 2023
Preparing For The Season
That will likely change before the opener, but Petry has been busy preparing for his first season as a Red Wing after coming to the team from Montreal over the summer.
"Feeling better and better every day," he said. "Obviously, coming in, stepping into a new system, that takes a little bit of time and I felt better as that first preseason game went on and the next one kind of built off of that."
Petry has made a good impression on his new team.
"He's a veteran solid player," fellow defenseman Jake Walman said. "He takes command out there. It's nice having him. It feels steady. Off the ice he's got a lot of wisdom as well. He's been places that we all want to be, those games late in the season, so we can lean on him a little bit. "
The Red Wings and coach Derek Lalonde expect to lean on Petry for his skills, too.
"He's an experienced guy (and) he's a pro," Lalonde said. "He comes every day to work, but he also knows what he needs to get out of the exhibition (season)."
Regular Season Around the Corner
Then again, like most veterans, Petry is looking forward to the start of the regular season at the same time.
"I'm excited for it and excited for everything," Petry said. "Just now it's to finish. Finish up this camp strong and get myself ready."
He'll be ready for the ticket requests, too, likely starting with his dad, former Detroit Tigers pitcher Dan Petry.