Red Wings Prospect Notebook: Buchelnikov Deal Goes Down; Dower Nilsson Heating Up
Red Wings draftee Liam Dower Nilsson already has five goals for IF Bjorkloven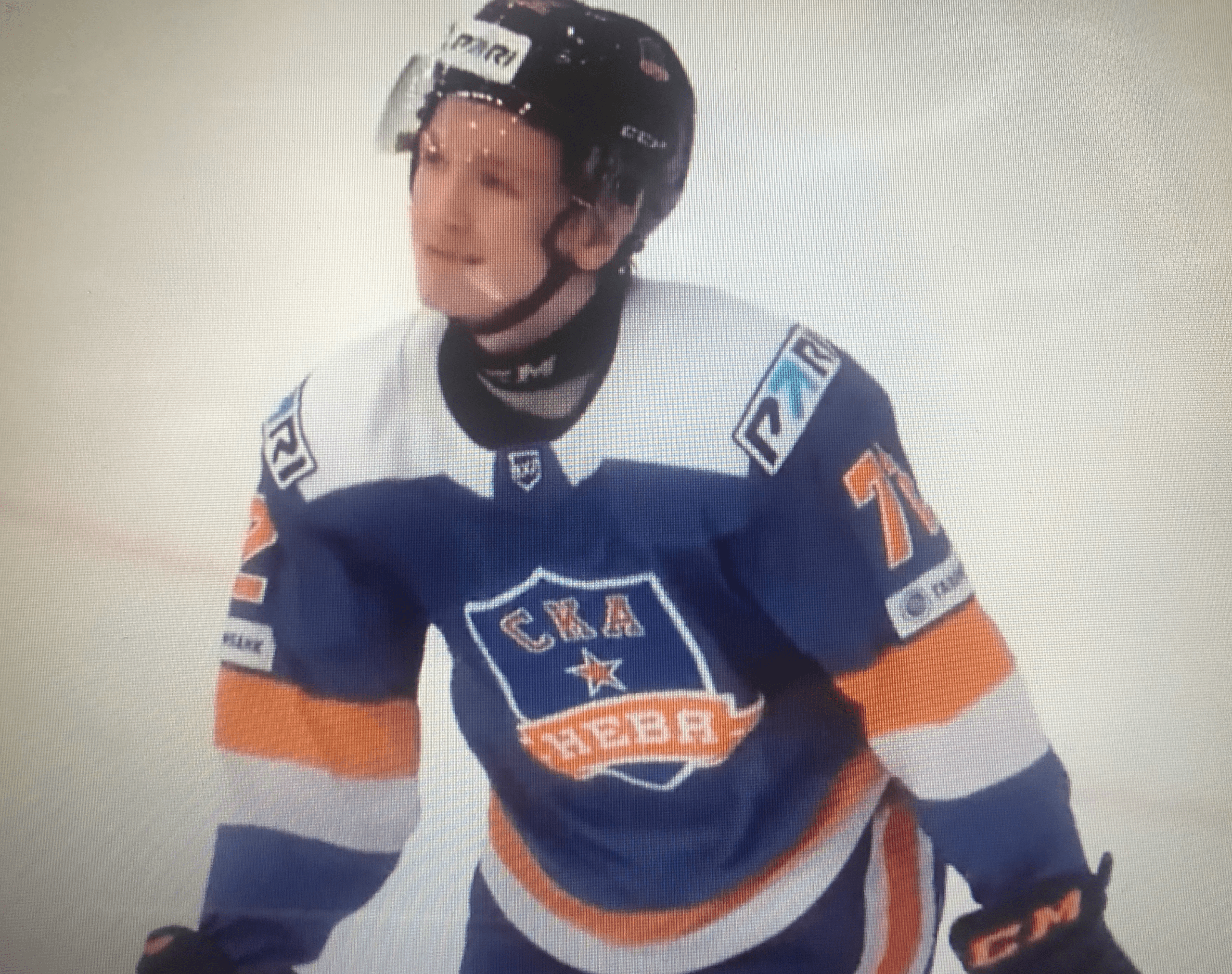 Detroit Red Wings prospect Dmitri Buchelnikov is back in the KHL. The 52nd player chosen in the 2022 NHL entry draft is still the property of SKA St. Petersburg, though he won't be playing for them in the KHL.
Following the outcome of a blockbuster and extremely complicated trade, Buchelnikov is moving to Admiral, a KHL club playing in the Far East Russian city of Voskresensk. His shift is just one element in a complicated procedure that is landing Admiral goalie Nikita Serebryakov with struggling SKA.
In exhange for Serebryakov, Admiral is receiving Buchelnikov and goaltender Sergei Ivanov on season loan from SKA. Forward Nikita Anokhovsky and the rights to Vegas Golden Knights defenseman Daniil Miromanov were dealt to Admiral to complete the transaction.
Buried with SKA Neva of the Russian second division with SKA, Buchelnikov figures to be getting an outstanding opportunity, slotting into a key role with Admiral.
"Dmitri will fit perfectly into the top six (forwards)," noted Mikhail Skryl of SportExpress.ru. "Admiral clearly lacked creative forwards."
Dower Nilsson Finding Scoring Touch
Red Wings draftee Liam Dower Nilsson is off to a hot start with IF Bjorkloven of Hockey Allsvensken, the Swedish second division. In five games, the forward Detroit chose 134th overall in the 2021 NHL entry draft is showing 5-1-6 totals.
A good weekend for 2021 5th round pick Liam Dower Nilsson; 3 goals in 2 games. #LGRW pic.twitter.com/Ft1Z66U4Mi

— IcehockeyGifs (@IcehockeyG) October 1, 2023
The 20-year-old center/winger is still without a Red Wings contract. The team will have until June 1 of next year to determine whether to sign Dower Nilsson to an NHL pact or relinquish his rights. His younger brother Noah Dower Nilsson, Detroit's 73rd overall choice in the 2023 draft, remains out of action with Frolunda of the SHL following offseason shoulder surgery.
Another Swedish forward prospect Maximilian Kilpinen is showing 6-1-7 totals through seven games with MoDo in Sweden's J20 league. He was Detroit's 129th overall choice in the 2022 NHL draft.
Ex-Red Wings Goalie Larsson Is Perfect
Once thought of as the Red Wings goalie of the future, the future is suddenly looking bright for Filip Larsson. Two games into his first season in the SHL, the Leksand netminder has made two starts, posting a pair of shutout victories.
"Crazy fun for me to get this start," Larsson, 25, told Expressen.se. "I play well and get good help from the defenders. The whole team helps. It's calm and nice in front of me, so I can focus on my job."
Red Wings 2016 6th round pick Filip Larsson has shutouts in his first 2 SHL games. https://t.co/x2WU1fbfuj

— IcehockeyGifs (@IcehockeyG) October 3, 2023
Drafted 167th overall by Detroit in 2016, Larsson, spent the 2019-20 season with the AHL Grand Rapids Griffins and ECHL Toledo Walleye. In Leksand, his teammates include Red Wings defense prospect Anton Johansson.
Pulkkinen Back In KHL
Kunlun Red Star of the KHL now go three-deep in former Red Wings players. The club has signed forward Teemu Pulkkinen. A Detroit player for 70 games from 2013-16, Pulkkinen scored 11 goals for the Red Wings. He's made previous KHL stops with Dinamo Minsk, Lokomotiv Yaroslavl and Traktor Chelyabinsk.
With Kunlun, Pulkkinen is teaming up with fellow ex-Wings Jake Chelios and Ryan Sproul. Former Grand Rapids forward Colin Campbell is also playing for Kunlun Red Star.