How Close Did Gretzky Come to Joining the Red Wings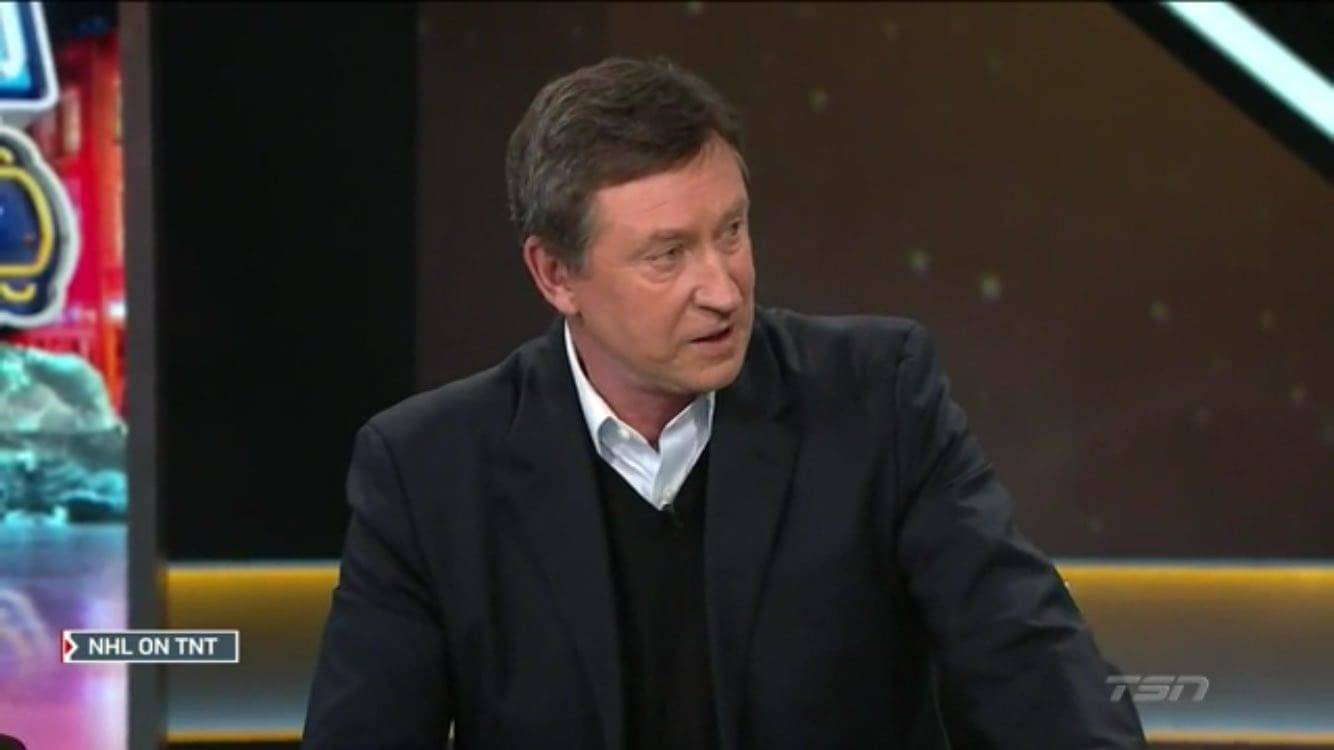 It's a question that many Detroit Red Wings fans have contemplated over the years. Wayne Gretzky is one of the biggest names in Canadian sports. Many would say he's the most prominent name in Canadian sporting culture, even decades after his retirement. It's common knowledge that Gretzky's wife Janet Jones was, rightly, integral in his move.
She was a big advocate of moving to Detroit instead of Los Angeles in 1988 before his move from Canada to the United States, attracting global headlines, but how close did he come to joining, and how big was he in the late 80s and early 1990s?
Gretzky was part of a very unique section of professional sports figures that have transcended the popularity of their sport. Around the same time, Gretzky dominated professional hockey, Mike Tyson performed similar feats in boxing, and Michael Jordan was about to change the world of the NBA. Star power doesn't just command the big money but brings an element of celebrity that sports haven't witnessed before.
Star Power – Coca-Cola & Gambling Endorsements
The likes of Gretzky and Magic Johnson were significant cultural icons in American culture. When a public figure has such a commanding and notable name, they will be the target of several companies looking to get their hands on lucrative endorsements, which could help them break through into a heightened layer of business success.
Gretzky had this in abundance during his career, and the Red Wings would have benefited globally through his signature. When he signed for the Kings, they profited immensely in astonishing jersey sales, showing the real star quality that is the focal point of any advertisements the Canadian icon gets his name behind. Even more than 20 years after his retirement, he still has the star power many active athletes don't have. He was endorsed by Dominos & Coca-Cola during his playing career, and now some of the biggest gambling companies in North America have scrambled for his signature so that he can endorse their gambling services.
Gretzky's involvement with gambling exists on several levels, and such was his cultural influence. He even has a poker hand named after him; when you get a pair of nines in the hole, this is known as a Wayne Gretzky in homage to his iconic number 99 jersey. It shows the true level of Gretzky, with multi-billion dollar gambling companies clamoring for his naming rights and poker hands wielding his name. Whether you play poker online or in a land-based casino, Wayne Gretzky is a common term amongst North American poker players. It is a term that many poker dealers are more than aware of, referring to when you have pocket nines, in homage to his jersey number. By getting on board with gambling companies, Gretzky clearly doesn't take much issue with having such a profound impact on American casinos and gambling culture.
Goodbye To The Oilers
When Gretzky announced that he would be leaving the Oilers, the hockey world sat up and took notice. He was linked with all of the biggest teams in the NHL, but for those who remember, many franchises threw their name in the hat. Still, the Kings managed to land his signature with a lucrative, complex deal that saw many talented players move in the opposite direction and a considerable amount of cash also exchange hands.
Gretzky has stated that he did consider joining the Red Wings after his wife stated she preferred Detroit over Los Angeles. However, it was a short-lived conversation. Once Wayne reached out to his Dad, who had guided him so successfully as a young professional and later as a seasoned champion, his decision was made, and he was making the trip to the American West Coast to join the Kings. In an interview a few years ago, he revealed that it was a three-way choice between the Kings, Philly, and the Red Wings, and Wings fans will be left reeling and wondering about how different their 1990s roster would have shaped up if they had managed to land the world's finest ice hockey talent.
Final Words
Gretzky went on to break the point-scoring record in the NHL, with the jersey he was wearing for the Rangers selling for over $700,000. Although he later joined the St Louis Blues, if he were going to join the Red Wings, it would have been during that 1988 window when the whole sporting world paid attention to where The Great One and his precocious talent would end up.
Maybe in another life or an alternative universe, Gretzky has multiple Stanley Cups under his belt with Detroit's finest – but it's one of the biggest things that exist in the NHL, and it's the biggest question that Red Wings ask themselves, even 40 years on.