The Daily: Would Bruins Trade Ullmark?; Zadina Has Ally in Hertl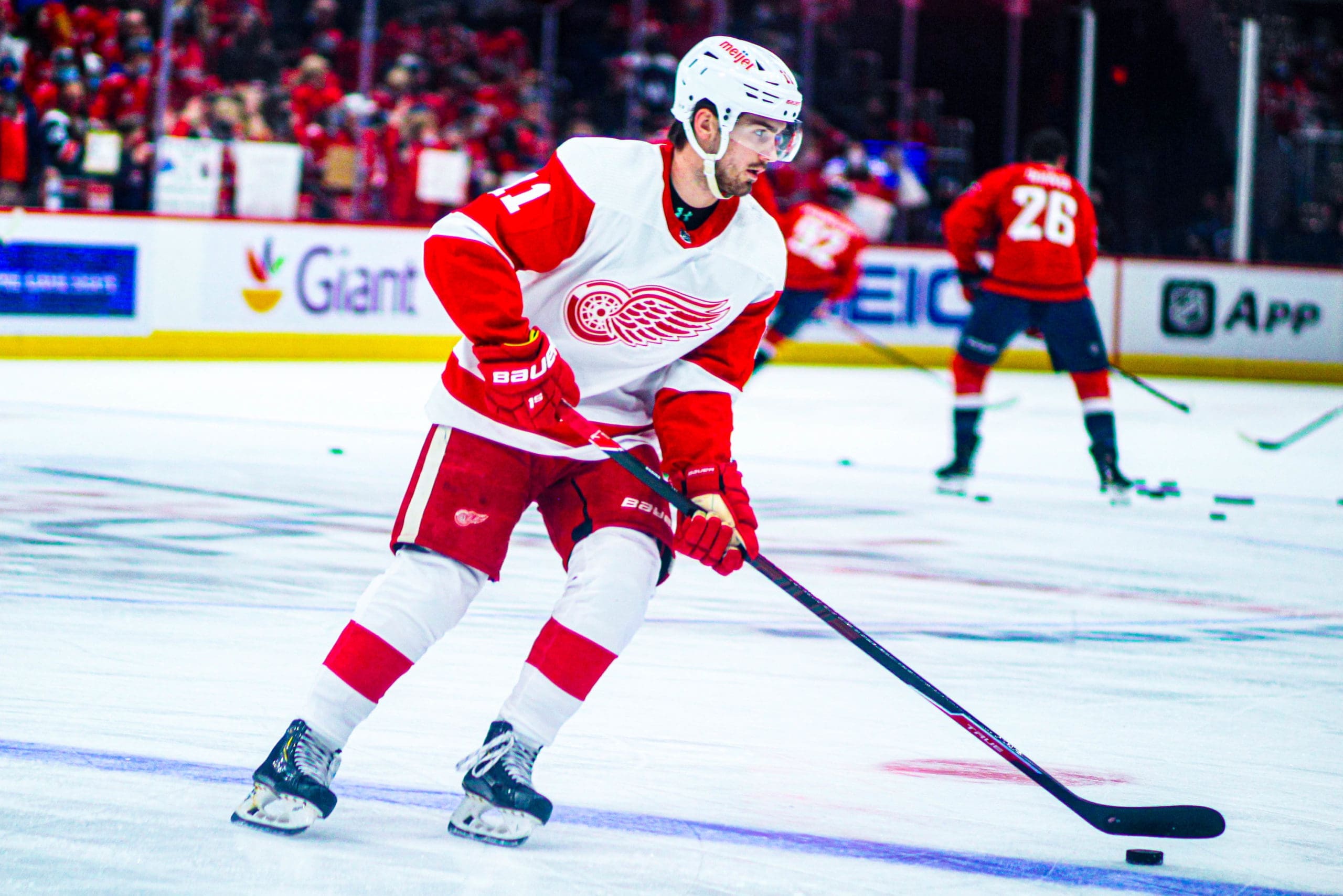 One of the best things former Detroit Red Wings player Filip Zadina has going for him in San Jose is that top player Tomas Hertl has his back.
Zadina scored San Jose's lone goal, and generated four shots on goal, in the Sharks' 4-1 loss to the Vegas Golden Knights. This is what Hertl said about Zadina after that game:
"(Zadina's) very motivated. He's somebody who had a pretty good deal and just [left] it because he knows he could be better and he needs a new, fresh start.
"He wants to prove everybody that's why he was drafted high. He expects from himself a lot and I'm here to help him."
Red Wings Next Game
Coach Derek Lalonde's squad plays its home opener against the Tampa Bay Lightning Saturday at Little Caesars Arena.
Red Wings In Case You Missed It
Dan Watson's new deal: He's coaching a Grand Rapids Griffins team that he didn't pick.
The Red Wings undoubtedly didn't like the loss, but there is no reason to read too much into the Red Wings' loss to the New Jersey Devils.
Bob Duff writes that fast starts don't guarantee a team anything in the NHL.
Hockey Now Network
Boston: BHN columnist Jimmy Murphy wonders whether the Edmonton Oilers will be calling the Boston Bruins about the availability of goalie Linus Ullmark. Boston Bruins.
Colorado: Maros Jedlicka, one of the surprises of the Avalanche training camp, will need surgery to repair an upper body injury suffered in a preseason game. Hockey Now is reporting he will be out for months. Colorado Avalanche
Pittsburgh: Same old story. The Penguins blew a lead in the opening loss. Coach Mike Sullivan is confronting that issue that was also a problem in a big way last season. Pittsburgh Penguins.
Washington: Jared Serre offers some bold predictions about the Washington Capitals, including whether Max Pacioretty will be a factor.