The Daily: Red Wings Have Solid 'Backup' Plan; Soderblom Brother Helps 'Hawks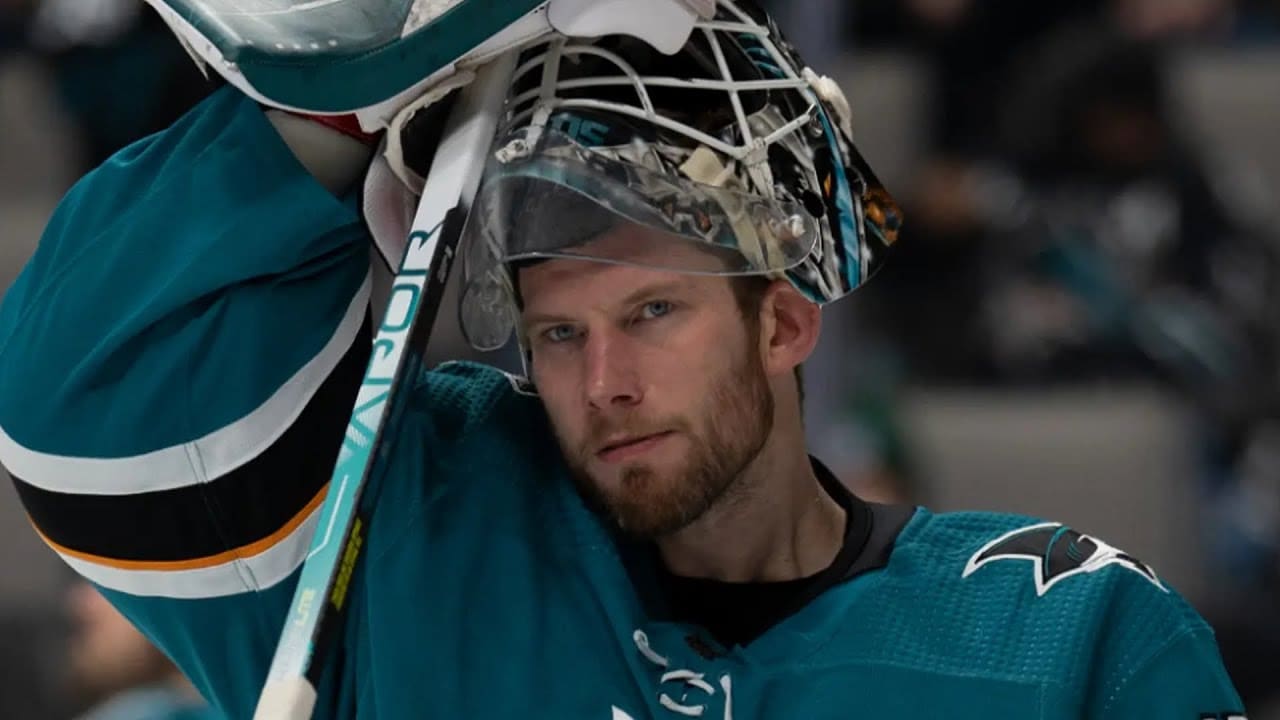 James Reimer passed the first test of the Detroit Red Wings' new goaltending set-up by putting up a 23-save shutout to beat the Columbus Blue Jackets 4-0 on the road Monday night.  Carrying three goalies makes practices challenging. It's difficult to provide three goalies enough work to stay sharp.
But that will seem like a minor inconvenience if the Red Wings turn this three-goalie set-up into better goaltending than they had last season.
The key factors in making this work is the fact that Reimer, 35, is an experienced goalie (439 career starts) who has rarely been a No. 1 goalie. He knows how to be a backup and understands how to work in tandem with other goalies. Likewise, Alex Lyon is a 30-year-old netminder who has battled to remain relevant for his entire career.  These are athletes who probably can make this work.
Reimer looked quite sharp in his debut, particularly in the first period when the Red Wings needed him most.
We hear from Red Wings goaltender James Reimer, who made 23 saves and became the third goaltender in Detroit history to record a shutout in his Wings debut.#LGRW pic.twitter.com/QdAkp5UbcJ

— Bally Sports Detroit (@BallySportsDET) October 17, 2023
Wings' Next Game
Detroit (2-1) will be home to play the Pittsburgh Penguins (2-1) on Thursday. The Red Wings hope to have Robby Fabbri back in the lineup.
Red Wings In Case You Missed It
 Video of Klim Kostin's fight with Columbus Blue Jackets' defenseman Erik Gudbranson. Gudbranson challenged Kostin after he laid a clean check on Cole Sillinger.
Backup goalie James Reimer posted a 23-save for the Red Wings over the Columbus Blue Jackets. GM Steve Yzerman signed Reimer and Aln Lyon last summer because he wanted more consistency at the backup position.
The Red Wings plan to put more shots on goal this season. Will that translate into more victories?
Hockey Now Network
Boston: Coach Jim Montgomery is shaking up his line in anticipation of a four-game road trip that starts Thursday in San Jose. Charlie Coyle is going back to third-line center. Boston Bruins. 
Chicago: Red Wings prospect Elmer Soderblom's brother, Arvid, is helping the Chicago Blackhawks to be better than anticipated. The 24-year-old goalie has stopped 66 of the 69 shots he has faced. Read Nate Brown's story.
Colorado: Avalanche prime prospect Nikolai Kovalenko dealing with significant injury in the Kontinental Hockey League. Colorado Avalanche. 
Montreal: Kirby Dach is going to miss a significant amount of the season because of a lower body injury, but David Reinbacher's injury doesn't appear like it will require a long-term absence. Montreal Canadiens.
Philadelphia: Dan Kingerski writes that the Philadelphia Flyers are open for business when it comes to trades. He will try to move Ryan Ellis' contract to a team looking for cap relief. Ellis' injury reportedly is ending his career. That means he will stay on long-term IR.