Lalonde Hasn't Decided Whether Petry Plays vs. Penguins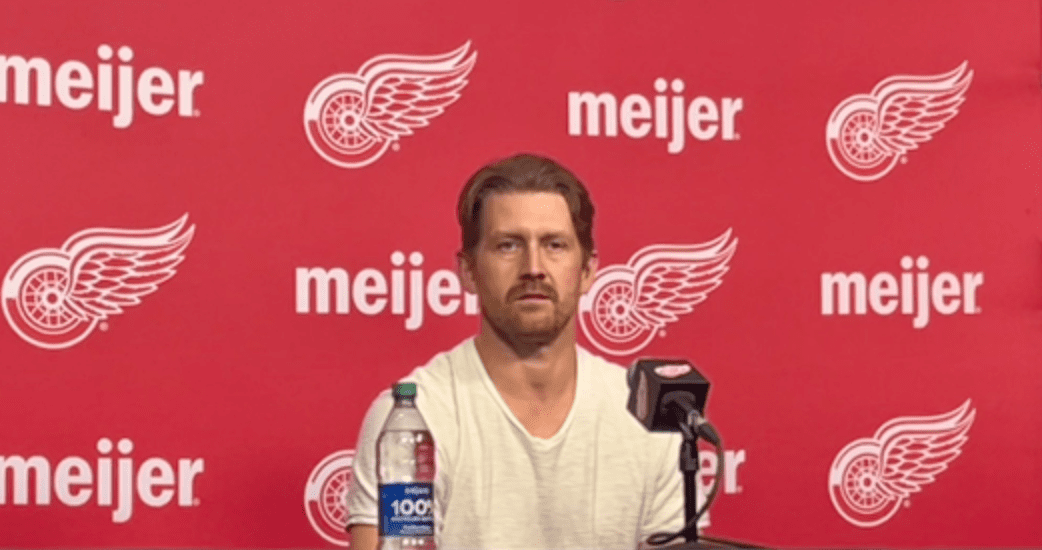 After Tuesday's practice, Detroit Red Wings coach Derek Lalonde was still mulling over whether Jeff Petry would play against his former Pittsburgh Penguins teammates in Wednesday's game.
The Red Wings have seven veteran defensemen. Olli Maatta  sat out the first game. Lalonde used all seven defensemen in the second game. Petry was healthy scratch Monday against the Blue Jackets.
"I know we'd like to have Jeff back in the lineup Wednesday," Lalonde said.
Robby Fabbri is still sidelined with an undisclosed injury. That means the Red Wings will go with the same forward group that played Monday. That includes Austin Czarnik who was called up from Grand Rapids.
"Fabs not quite there yet," Lalonde said. "Tested it out early before practice today. Just take it game by game. Hope to have him for the weekend, especially with a couple days off."
James Reimer notched a shutout in his Red Wings' debut, but Lalonde said No. 1 netminder Ville Husso will play against Pittsburgh.
The decision on who Lalonde will sit on defense could be interesting all season. Lalonde can consider who the opponent is, recent performances and who is in need of a rest. But often it will come down to a gut decision.
Seven D a Luxury
"(Petry) played well," Lalonde said. "Our play power, five on five was good. Good luxury now with our seven D. No one's separated themselves in a negative way. Both Olli and Petry's scratches were very similar. Not a whole lot of reason why. We're kind of at that point now. There will be some other guys get their number called for a sit out and expect them to do just what those two did – handle it like a pro and we'll try get you back in as soon as we can."
Lalonde said he's still not ready to go to a true rotation.
"We're probably doing it unconsciously," Lalonde said. "But we're certainly not there yet. I hope we have that problem for a long time. That means all seven stay healthy and no one has separated themselves in a negative way. We still have that spot to maybe hold someone accountable for a poor performance or not having the right approach every day. We're not opposed at any time to go seven and 11."
Petry, 36, played one season for the Penguins. They traded him back to Montreal after acquiring Erik Karlsson. The Canadiens honored Petry's desire to play for his hometown Red Wings.