Former Red Wings D Quincey Finds Magic (Mushroom) Formula
Ex-Detroit defensemen hoping to help players improve their mental health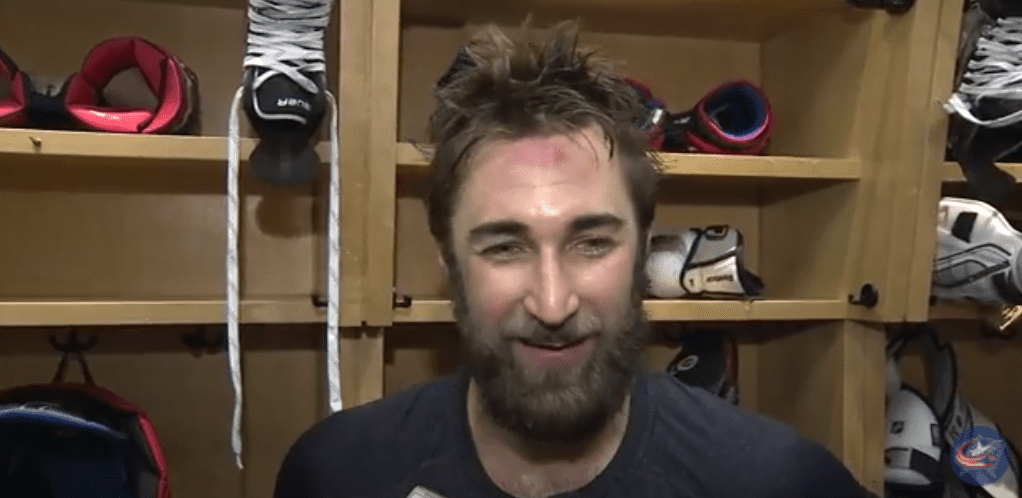 After years of struggle, former Detroit Red Wings defenseman Kyle Quincey feels he's finally found peace of mind in his post-NHL days. It's where and how he's finding it that is most surprising and perhaps, even revoltuionary.
Now living in Denver, Quincey is both an investor and a proponent of the healing powers of functional mushrooms. First introduced to the substance by fellow former NHLer Daniel Carcillo, Quincey utilized psilocybin, the drug in the functional mushrooms, to help overcome his own mental health issues he was dealing with shortly following the end of his pro hockey career in 2019.
Yes, that's Vernon Fiddler and Kyle Quincey pretending to drop the gloves at the @DallasStars vs. @DetroitRedWings Alumni game. 😂

🎥: @DallasStars pic.twitter.com/iUsmNhQg1N

— Sportsnet (@Sportsnet) March 1, 2022
"I had massive mood swings, from pure euphoria to suicidal thoughts," Quincey told the Denver Post. He was diagnosed with 15 concussions during his playing days, but Quincey estimates that the actual number of head injuries he suffered while a hockey player was probably closer to 20.
"We see the problem," Quincey told the Life After Fame podcast. "We're living the problem. Part of that is finding a solution. That's why I'm heavily invested in these functional mushrooms to solve the problem."
Known as magic mushrooms by the hippies of the 1960s for their psychadelic properites, funcational mushrooms are becoming a legitimate treatment to help those suffering from the after effects of brain trauma.
Taken in pill form, the neuro-generative effects of psilocybin-assisted therapy significantly reduces the effects of depression. These findings were reported in a study that was unveiled during the 2022 American Psychiatric Association annual meeting.
Quincey Has Plans For Functional Mushrooms Therapy Spa
In November of 2022, Colorado voters were approving legislation that legalizes psilocybin-assisted therapy. Colorado will be offering legal psilocybin-assisted treatment beginning in 2025.
In preparation for the rollout of this new laaw, Quincey is moving strongly into the business side of the psilocybin marketplace. Entering into partnership with Jeremy Widmann, a Boulder, Colorado-based biochemist who operates a CBD company called Boulder Hemp, they are already growing functional mushrooms, with plans to eventually open a spa and retreat which will offer psilocybin-assisted therapy to patients.
Kyle Quincey is doing his part and playing a large role with the @AlumniColorado in his post playing days #GoAvsGo #MissinCurfew Ep 166 | @golifeforce pic.twitter.com/by62khevVl

— Missin Curfew (@MissinCurfew) March 22, 2023
"We're investing heavily into functional mushrooms," Quincey said. "We have a product called Just Beat It which helps support a healthy lifestyle. We bought a farm up in Crawford, Colorado which is by Paonia. We're growing functional mushrooms."
The plan is to offer treatment to athletes, as well as to veterans. There's also evidence that psilocybin-assisted therapy can help in the treatment of Parkinson's Disease, Alzheimer's and cancer.
"It's a multi vitamin for your brain," Quincey said.
Originally the 143rd overall selection of the Red Wings in the 2003 NHL entry draft, Quincey would play 13 games for Detroit from 2005-08. Reacquired via a 2012 trade, he would play another 256 games for the team from 2012-16.