What's Sustainable for Red Wings From Their Strong Start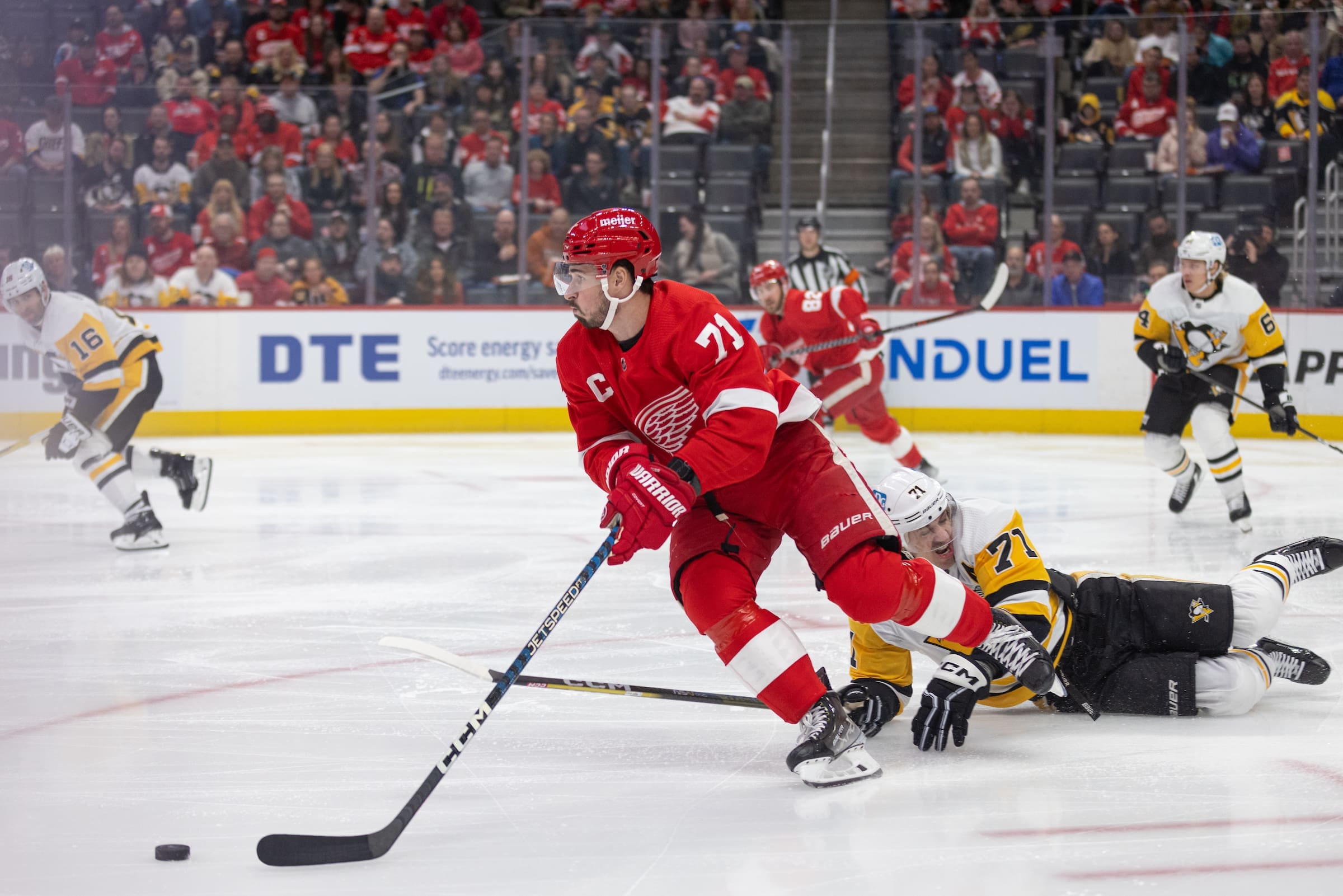 Sometimes Detroit Red Wings coach Derek Lalonde hangs out in the world of hope. But he lives in reality when it comes to his team's best start in 11 seasons.
"This is streaky. Leading the league in goals scored, our power play going into tonight was 50 percent, and we went 0-for, but had really good looks and puck movement, of course that's not sustainable for anyone," But you ride these streaks when you have them, keep playing the right way and try to keep it as long as you can. We just happen to be having it at the front end of the season."
Here is Detroit Hockey Now's take on what's sustainable and what isn't:
1. Sustainable
The Red Wings could boast an offense that ranks in the upper half of the league: Alex DeBrincat's arrival, plus some of the other signings, will bolster the offense DeBrincat (one of the NHL's Three Stars of the Week) gives the team the premium scorer they were lacking. He's a two-time 40+ goal scorer. With eight goals in six games, he's demonstrating he's capable of still putting up a big number. It's also clear that Dylan Larkin and DeBrincat have figured out how to work well together. Now in the prime of his career, Larkin is playing like he wants to have the best season of his career. The offense looks confident. The power play is clicking. If everything comes together, why couldn't the Red Wings finish as one of the top 10 scoring teams?
Unsustainable
The Red Wings can average four to five goals per game this season: The Red Wings lead the NHL today at five goals per game. That level of scoring is unrealistic in today's game. Last season, no team averaged four goals per game and only six teams were above 3.5 goals per game.
2. Sustainable
The Red Wings can compete for one of the top three spots in Atlantic Division: Odds are against this, but we've  seen enough in these six games to know that this team has the personnel to be competitive within this division. The moves general manager Steve Yzerman made in the offseason upgraded the compete level.
Unsustainable
The Red Wings will win five or every six games: That's a pace for 136 points. Last season, the Boston Bruins set a new NHL record by registering 135 points. We are not going to see that kind of season from a team two years in a row.
3. Sustainable
James Reimer gives the Detroit Red Wings credible backup goaltending:  Lack of goaltending depth hurt the Red Wings last season and Yzerman wasn't going to let that happen again. We can see Reimer is a pro's pro. He's going to win more than he loses. He owns a .963 save percentage this season. But it's his career .911 save percentage that tells you he will be a big help to Detroit.
Unsustainable
The Red Wings won't own a power play with a 40% efficiency: The Red Wings will have an improved power play, thanks to the arrival of Alex DeBrincat and Shayne Gostisbehere. The Red Wings would be happy with a power play efficiency above 25%.
4. Sustainable
Joe Veleno could score 20 goals this season: He's on a pace to net 41. Veleno won't get there, but it's clear that he has raised his level of play. From the beginning of training camp, Lalonde said Veleno was looking sharp.
Unsustainable
The Red Wings will not rank in the top 10 in both goals-against and penalty-killing:  That's where they are today. With the seven veteran defensemen they have today, they might rank in the 10 to 12 range in goals-against. But penalty killing requires some luck and the Red Wings haven't had much of that lately. Plus, injuries always reshuffle the deck.