Red Wings Notebook: Walman Status Uncertain; Czarnik Returns to Griffins
Walman left Friday's loss to Toronto with an upper-body injury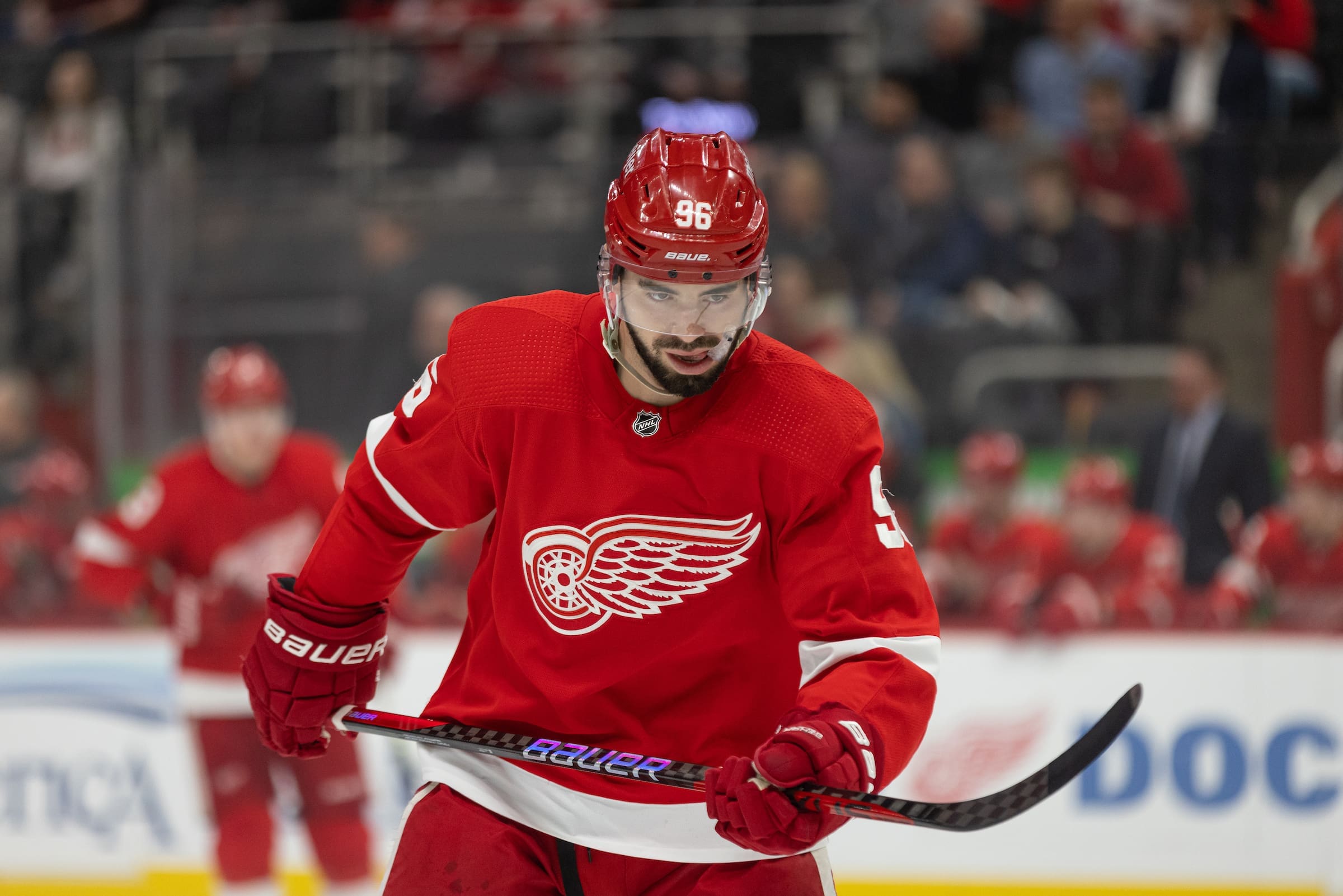 Monday was an extremely optional practice for the Detroit Red Wings. Since defenseman Jake Walman wasn't among the participants, his status for Wednesday's home game against the New Jersey Devils remains uncertain.
Even the Red Wings insist they won't know much more until after Tuesday's workout. Walman, who has a history of shoulder issues, left Friday's loss to the Toronto Maple Leafs with an upper-body injury after crashing into a goal post.
"Wally will be questionable for practice tomorrow and then we'll see where he's at for Wednesday," Detroit coach Derek Lalonde said. "The luxury of having seven NHL D, that certainly won't be an issue.
"We're in a good spot."
Numbers-wise, that's true. Talent-wise is another issue. Walman skates alongside Moritz Seider in Detroit's defensive pairing, seeing duty against the opposition's top players. He works the point on the club's second power-play unit.
Red Wings Return Czarnik
The Red Wings are down to 12 forwards after assigning Austin Czarnik to the AHL Grand Rapids Griffins. The move reduces Detroit's roster to 22 – three goalies, seven defensemen and 12 forwards – one below the NHL maximum.
At the present time, Lalonde is suggesting that he's in no hurry to fill the vacancy.
"The five-on-five play has been pretty darn good over three, four, five games now," Lalonde said. "Will we probably have some different looks potentially up front? Yes. But very happy with all 12 forwards.
"I think why our five-on-five game has been so good of late has been the depth. I think we saw a step in improvement though (Klim) Kostin, (Daniel) Sprong. Ras (Michael Rasmussen) has given us some good minutes.
Or course, all bets are off if Walman is out of action for Wednesday.
"We'll see where Wally is at for Wednesday," Lalonde of the potential for recalling a defenseman from the AHL Griffins.