Red Wings Raymond Has Mentor in Zetterberg
Raymond gets advice from Detroit Swedish legend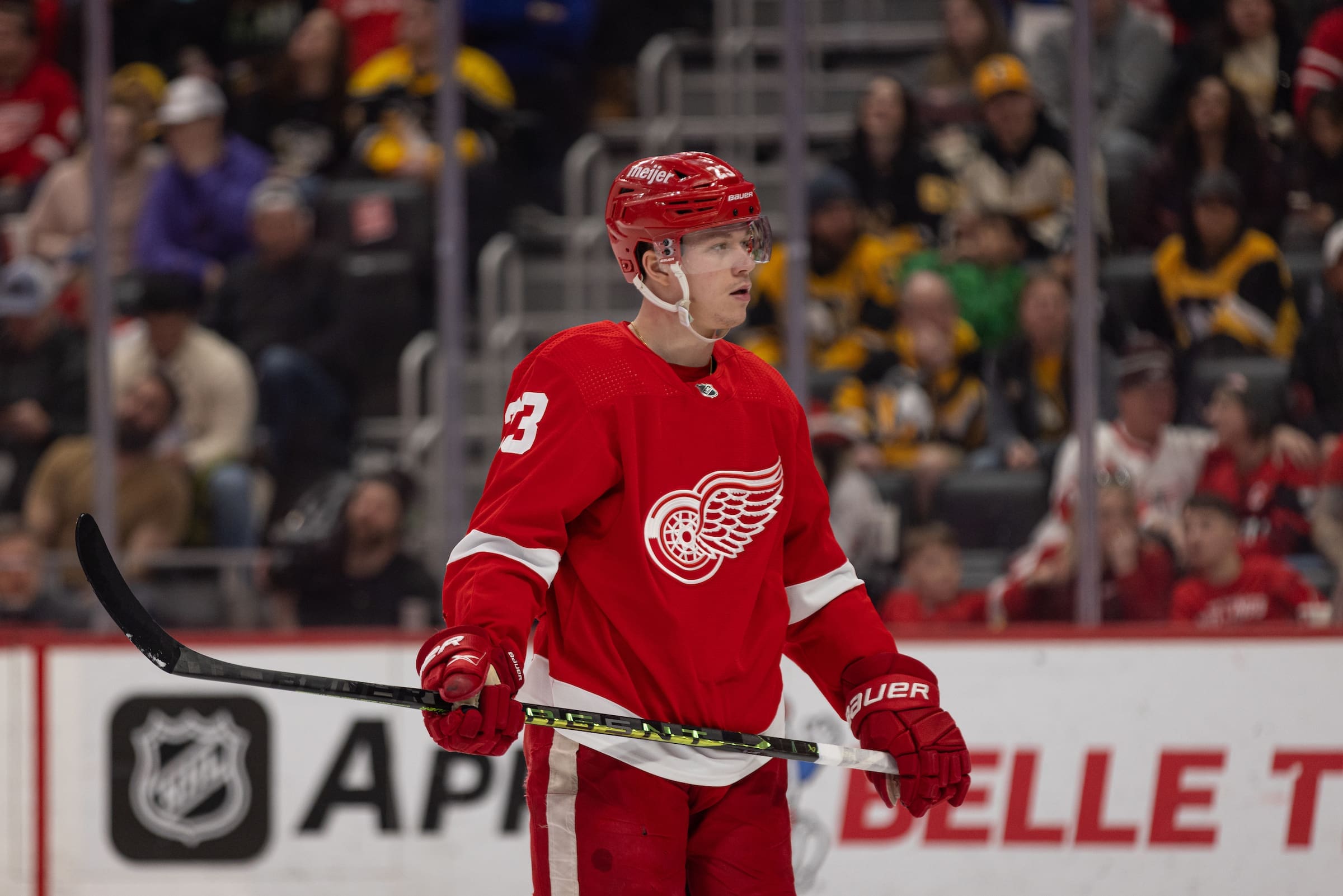 Officially, former captain Henrik Zetterberg is not part of the Detroit Red Wings hockey operations staff. Unofficially, he is helping the team out whenever asked in any way that he can.
One of those ways is serving as a sort of mentor to the lone Swedish player on Detroit's current roster, forward Lucas Raymond.
"Being able to talk to Zäta in everyday life is very cool," Raymond told Swedish website Aftonbladet.se, referring to Zetterberg by his Swedish nickname. "He helps me a lot."
Second on the team in goals with seven after scoring twice during Detroit's two games played in his homeland, Raymond is one pace for a 34-goal season. His best NHL campaign to date is the 23 goals he scored as a rookie in 2021-22.
Back home in Sweden, Lucas Raymond collected 2 goals in 2 games, making him our @xfinity Player of the Week! pic.twitter.com/lxpqRi8jIC

— Detroit Red Wings (@DetroitRedWings) November 21, 2023
While several of his teammates find themselves struggling to put the puck in the back of the net of late, Raymond is rolling on a goal-scoring groove. Along with tallying in each of the past three games, his ledger is showing six goals through the past 10 games.
His Red Wings teammates were happy to see Raymond shining in the spotlight while playing NHL regular-season games in his homeland for the first time.
"One of the coolest things was getting to see Lucas there, having that experience and he played really well, so I was happy for him," Detroit goalie Alex Lyon said.
Zetterberg Idolized By Raymond
The journey to Sweden was also offering Raymond the chance for some face-to-face time with Zetterberg, who makes his home in the Swedish city of Angelholm.
Initially, he admits, it was somewhat intimidating to approach a Red Wings legend like Zetterberg. But the former Detroit star quickly put his young countryman at ease.
Come for Daniel Sprong's penalty shot, stay for Henrik Zetterberg and Niklas Kronwall's reaction to it. 🫢

📺: @NHLNetwork pic.twitter.com/wecPEKFDqS

— NHL (@NHL) November 17, 2023
"You get a little nervous at first when you've seen him so much on TV and read about him," Raymond said. "It's very cool, I grew up with him as an idol.
Now, they communicate regularly and Zetterberg is always willing to lend an ear to help Raymond out.
"We've had quite a lot of contact actually," Raymond said. "He's been in Detroit quite a bit. I try to talk to him as much as possible. I try to take in as much as possible."