Alex Nedeljkovic Back in Red Wings Uniform This Weekend?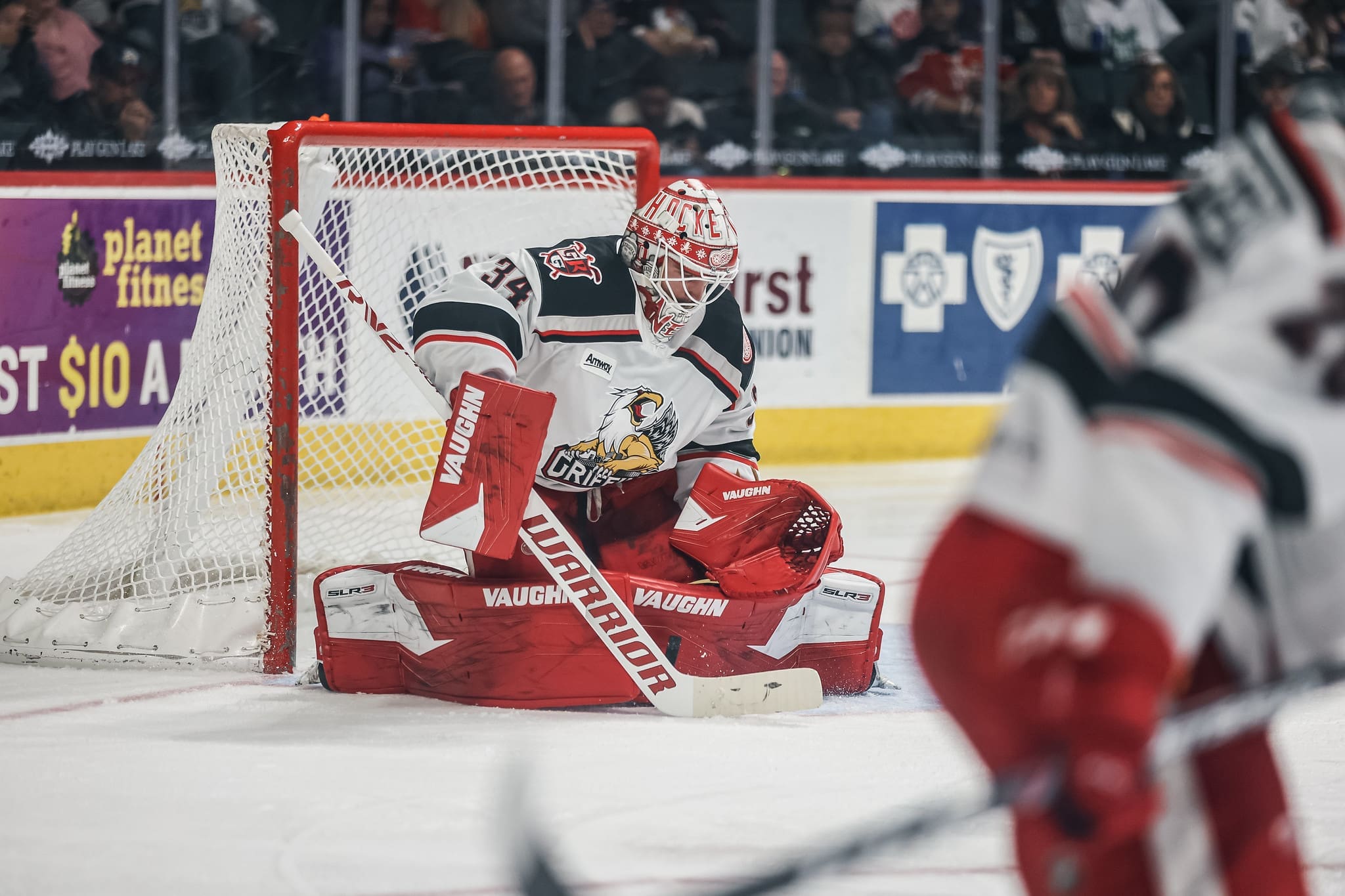 The Detroit Red Wings recalled goalie Alex Nedeljkovic from the Grand Rapids Griffins under "emergency conditions" Friday because Ville Husso in injured.
"Husso has been dealing with something," Lalonde said. "I don't think it's major. I don't think he'll be available for us tomorrow, maybe not the weekend, but I don't think it's long-term."
The Red Wings play the New York Islanders in a 12:30 matinee game that is critical to Detroit's playoff aspirations. The Islanders, holding the last wild card in the Eastern Conference, have a five-point lead over the Red Wings. Detroit then plays in Philadelphia Sunday night.
"What happens, who plays tomorrow I guess will be determined on how Ville feels," Detroit general manager Steve Yzerman said.
Yzerman said as far as he knows Nedeljkovic was able to travel from Grand Rapids in time to join the Red Wings on the team flight to New York.
Husso Leaves Practice Early
Nedeljkovic, 27, was the Red Wings' No. 1 goalie last season, but was sent to Grand Rapids on Jan. 15 after struggling this season. At the time, he owned a 4.09 goals-against average and .880 save percentage. Nedeljkovic found his game in Grand Rapids, posting a 2.89 goals-against average and .909 save percentage.
His last Red Wings' start was Dec. 8 when he gave up five goals in 41 shots in a losing effort against the Florida Panthers.
Husso left practice early Friday. Coach Derek Lalonde confirmed he is dealing with an undisclosed injury. He played with it during Detroit's 5-4 overtime loss Thursday against Seattle.
"Probably not his sharpest but he gave us some good saves down the stretch," Lalonde said.
In conjunction with the Nedeljkovic recall, the Red Wings signed Toledo Walleyes goalie John Lethemon to a one-year contract and assigned him to Grand Rapids. He is a former Michigan State goalie.
The Red Wings also signed Grand Rapids Griffins forward forward Alex Chiasson. He will report to the Red Wings. Chiasson has played 631 NHL games with six different NHL teams. Last season, Chiasson played with the Vancouver Canucks