Former Red Wings Defenseman Fetisov Blasts IIHF
Former Russian Five member calls world tourney a crime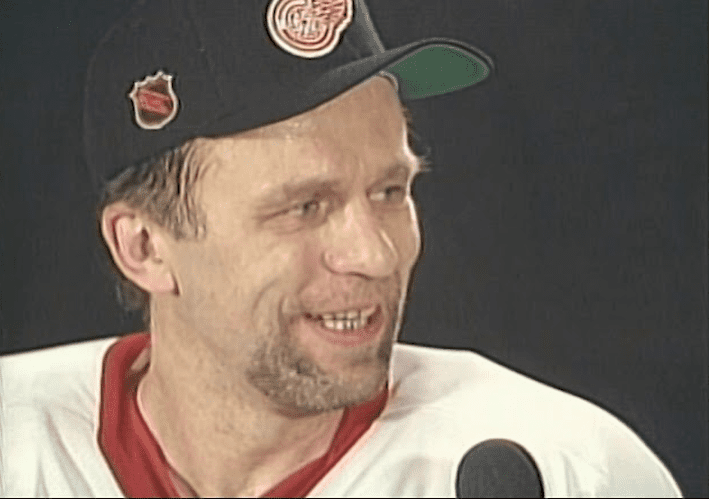 The International Ice Hockey Federation is confirming the exclusion of Russia and Belarus from all sanctioned international hockey events for the 2023-24 season and former Detroit Red Wings defenseman Viacheslav Fetisov is calling this a crime against hockey.
Fetisov is currently a member of the upper house of the Russian Federal Assembly. Formerly the country's Minister Of Sport, his work was instrumental in Sochi, Russia gaining host city status for the 2014 Winter Olympics.
Slava Fetisov on Ovechkin:
"He represents Putin Team, he wears its merchandise. So he represents our country, our hockey and the current situation (the war). He wasn't afraid, didn't shrink away, didn't change his position. This commands respect."https://t.co/FkYrdvT9P7

— Slava Malamud 🇺🇦 (@SlavaMalamud) May 19, 2023
Lately, though, Fetisov has been outspoken in his criticism of Russian bans from international sporting events since the country invaded Ukraine in 2022.
"For me, there is no World Hockey Championship," Fetisov told Sport-Express.ru. "I believe that it is a crime to show it in our country, and also to discuss its results. The topic is closed for me.
"It's a crime to discuss the World Cup. When you don't respect yourself, no one will respect you."
Fetisov Owns Impeccable Hockey Resume
In the NHL, Fetisov was part of Detroit's famed Russian Five. He won successive Stanley Cup titles with the Red Wings in 1996-97 and 1997-98. The Russian star was earning enshrinement in the Hockey Hall of Fame in 2001. Fetisov is also a member of the Triple Gold Club, having won multiple Stanley Cup, World Championship and Olympic titles. He's among a select group of eight players to win all of those championships, as well as World Junior and Canada/World Cup titles.
Fetisov was named to the IIHF Centennial All-Star Team in 2008. Of late, however, the only international acclaim coming Fetisov's way is criticism and expulsion due to his support of Russia's invasion of Ukraine.
FanDuel Sportsbook Promo #1
ALL STATES WHERE LEGAL
GET THE APP
SIGNUP BONUS
$1000 No Sweat Bet


$1000 No Sweat Bet
BET NOW
Last year, the Canadian and US governments were moving to 
ban Fetisov from entry
 into North America. The US Department of the Treasury's Office of Foreign Assets Control (OFAC) includes Fetison on a list of Russians facing sanctions over the ongoing Russian invasion of Ukraine. Fetisov is among 328 members of the Duma, the Russian parliament, who were given this ban.
The ban prevented him from attending this season's anniversary celebrations of Detroit's 1996-97 and 1997-98 Stanley Cup teams.