The Daily: Babcock Out in Columbus; Bedard Dazzling Debut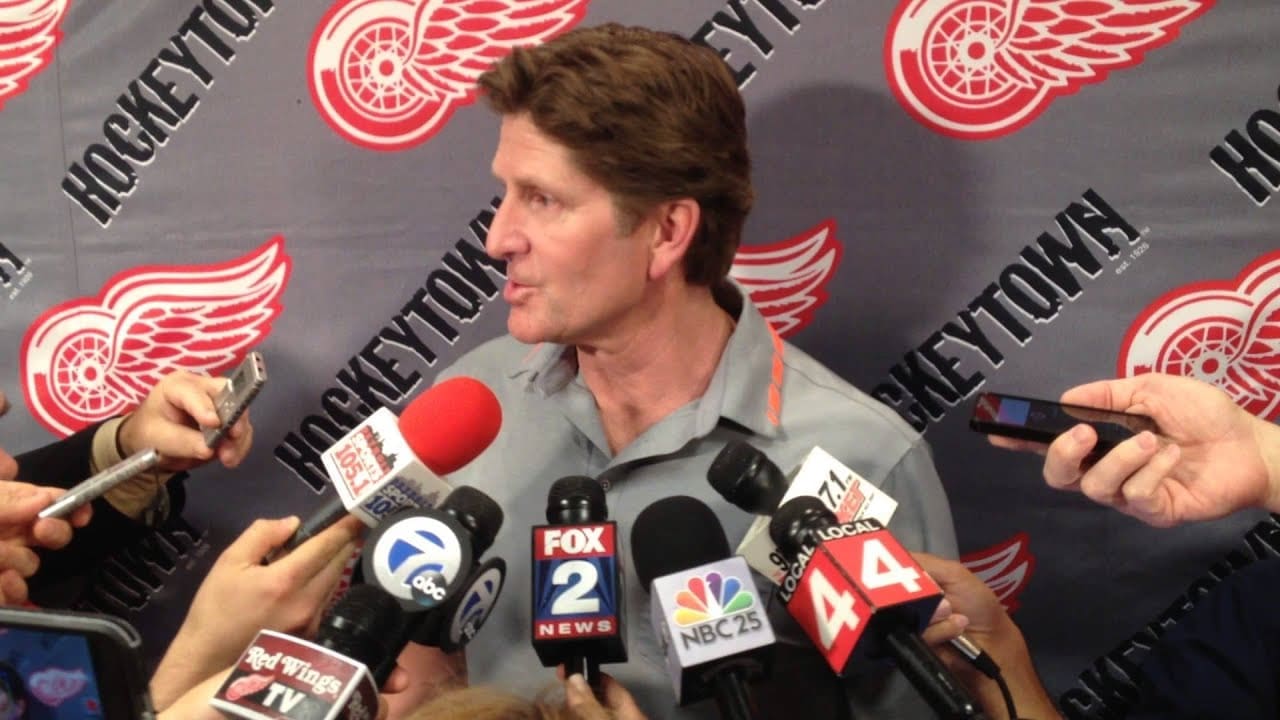 The Mike Babcock tenure as the Columbus Blue Jackets coach is essentially over before it truly started.
Babcock, the former Detroit Red Wings and Toronto Maple Leafs coach, resigned Sunday in the face of increasing scrutiny for allegedly violating players' privacy by looking at their cell phones.
"Upon reflection, it has become clear that continuing as head coach of the Columbus Blue Jackets was going to be too much of a distraction," Babcock said in a statement released by the team. "While I'm disappointed to not have had the opportunity to continue the work we've begun, I know it's in the best interest of the organization for me to step away at this time. I wish everyone in the organization well in the upcoming season."
Originally, team captain Boone Jenner stood by Babcock, saying the situation was about the viewing of family photos.
The Babcock controversy came to light when former NHL player Paul Bissonnette reported his actions on the "Spittin' Chiclets" podcast.
Sportsnet reported that the NHL Players Association conducted a thorough investigation, which included executive Marty Walsh and assistant executive director Ron Hainsey flying to Columbus to interview players. Babcock has been accused of bullying players in the past.
Another impressive shot gives Connor Bedard his third goal of the game against the Blues in the Tom Kurvers Prospect Showcase.
.@WGNNews https://t.co/9gEHMoGILs

— Larry Hawley (@HawleySports) September 17, 2023
Red Wings' Next Game
Detroit's training camp starts Thursday at Traverse City's Centre Ice Arena. The Red and White Intrasquad game will be Sunday afternoon.
Red Wings In Case You Missed It
Cross Hanas seems to being recovering well from last season's injury.
Red Wings doctors will review Carter Mazur's injury this season as training camp starts.
How Elmer Soderblom could make the Red Wings. He needs to use his size and add a layer of consistency to his game.
Hockey Now Network
Boston: Hampus Lindholm enjoys Milan Lucic as a new teammates and neighbor. Boston Bruins.
Chicago: Yes, Connor Bedard was Connor Bedard. He netted a hat trick in a showcase game. But defenseman Kevin Korchinski's strong performance at the Kurvers Showcase suggest he could make a run at making the Blackhawks' roster. Chicago Blackhawks.
Florida: Spencer Knight explains why he had to leave the Florida Panthers team last season.
Vegas: Odds still not good for Brendan Brisson,  a 2020 first-round pick, to make the Vegas Golden Knights Opening Day roster.