Red Wings Peers See Bright Future For Edvinsson (+)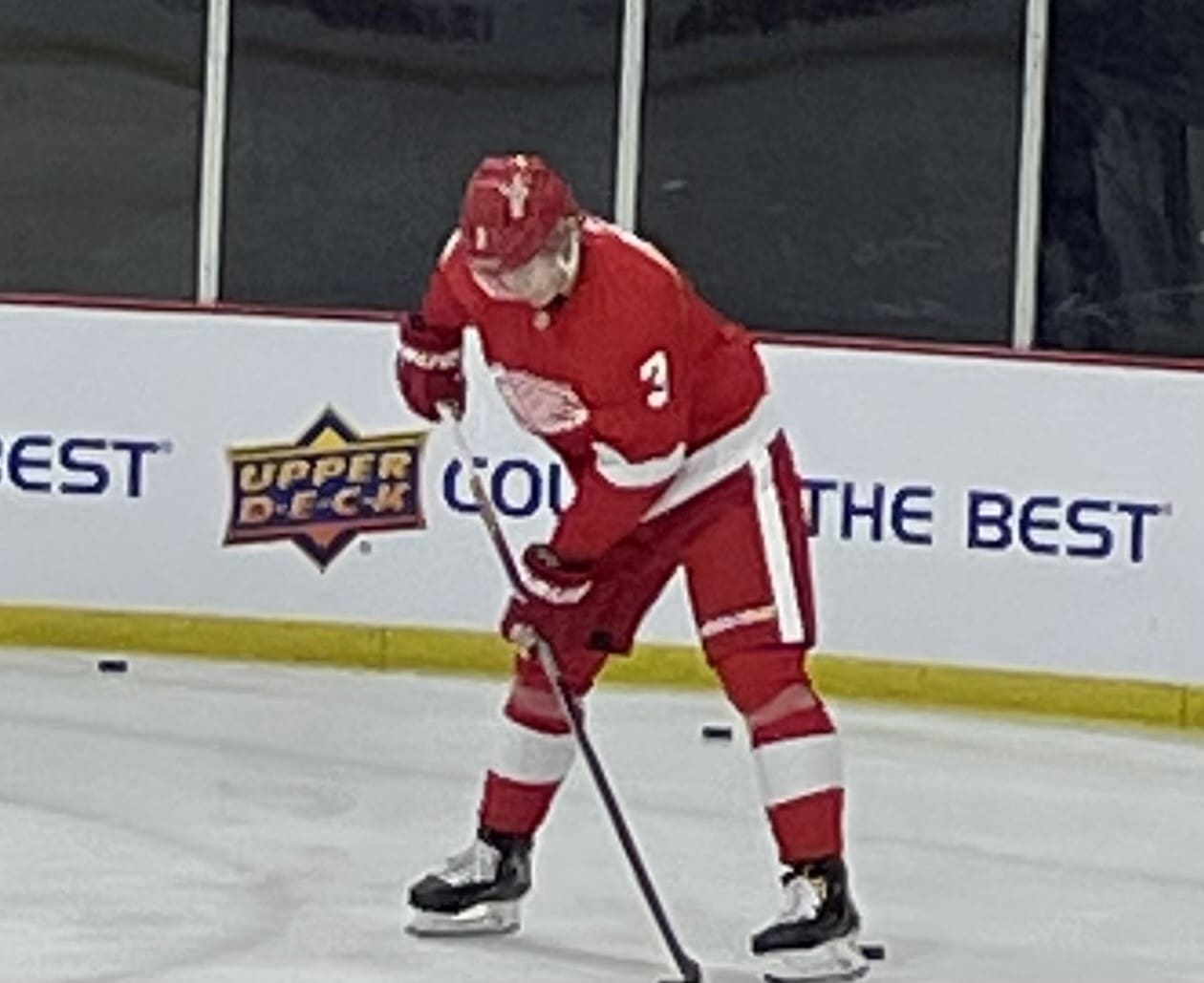 There might not be a path to a season-opening roster spot for Simon Edvinsson, but those who see his ability up close – his fellow Detroit Red Wings defensemen – are picturing a road ahead that will be leading to a long and frutiful NHL career for the young Swede.
Edvinsson wasn't in the lineup as Detroit was closing out the NHL preseason at home on Saturday against the Toronto Maple Leafs. Red Wings coach Derek Lalonde was labeling the game as a dress rehearsal. He suggested that his lineup would be almost spot on to the group that will take the ice when the real games begin for Detroit on Thursday at New Jersey against the Devils.
That being the case, it's more than likely Edvinsson, coming off or summer shoulder surgery, will begin the campaign with the AHL Grand Rapids Griffins. However, based on teh impression's been leaving with his Detroit teammates, it will be a short stay.