How Will Red Wings Respond to First Adversity of NHL Season?
Detroit is 2-13-2 in the past 15 games at Boston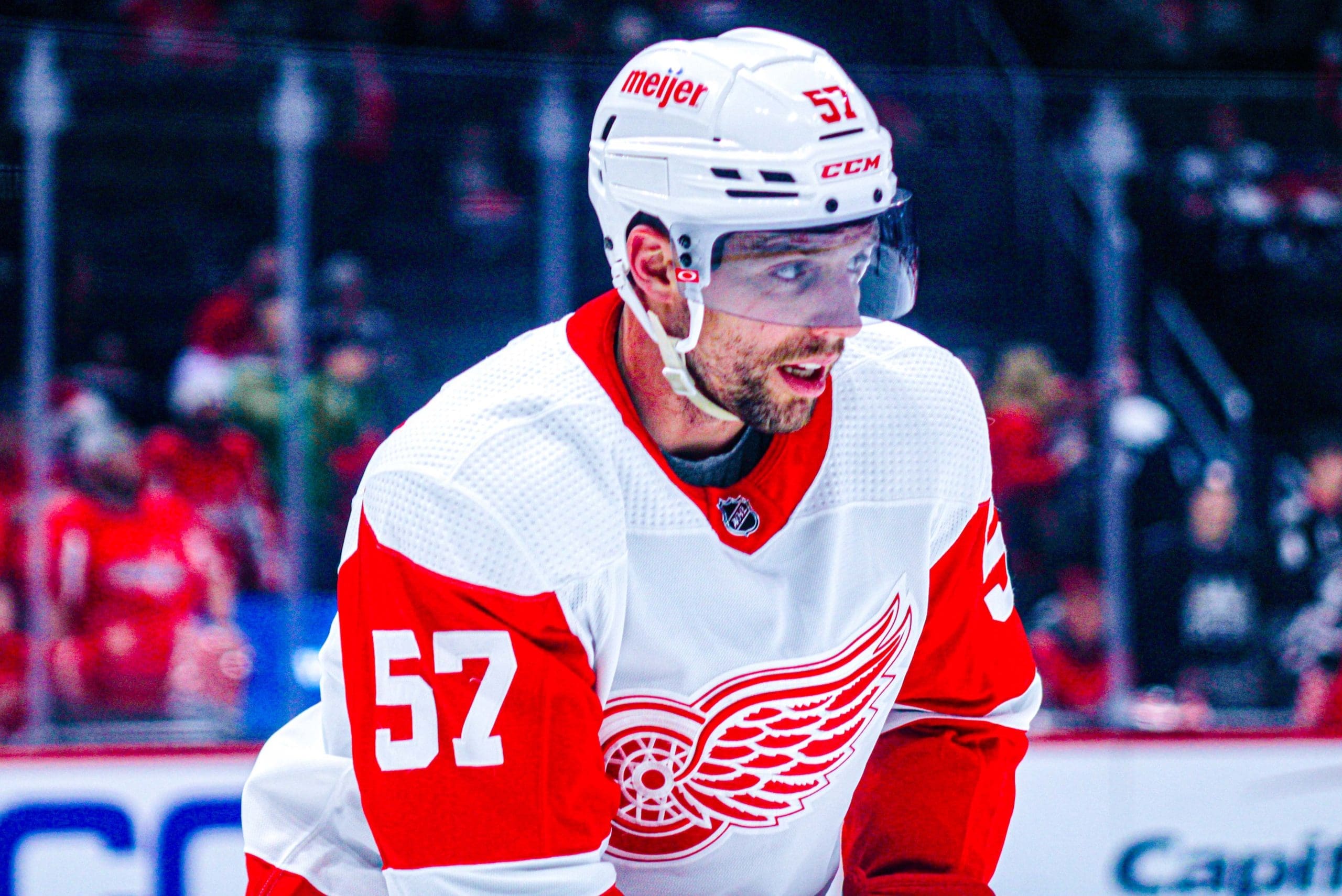 It wasn't all going to be rose petals and blue skies for the Detroit Red Wings. The NHL season is a marathon, an 82-game grind. At some point, every team hits a bump in the road. What the good teams do differently is preventing that bump from turning into a pothole from which escape is difficult.
The Red Wings are 0-1-1 over their past two games. In Thursday's 4-1 loss to the Winnipeg Jets, they failed to score at least three goals in a game for the first time all season.
Onward to Boston. pic.twitter.com/BozSiMaAAn

— Detroit Red Wings (@DetroitRedWings) October 27, 2023
"We're 0-1-1 in our last two and you want to find ways to not get extended streaks like that," Detroit coach Derek Lalonde said. "Hopefully we'll bounce back. I'm not alarmed with our 0-1-1 in the last two in that we did do some pretty good things."
While the 5-2-1 Wings were rolling along on a five-game winning streak, leading the NHL in goals while racking up victory after victory, deep down everyone knew the good times wouldn't last forever. That's not a sign of disrespect toward Detroit as a team, it's merely a simple fact of life.
"We've obviously dropped a couple here," Red Wings forward Michael Rasmussen said. "We just want to clean that up and round out our game as much as possible."
Detroit goes to Boston on Saturday. The Wings are 2-13-2 in their past 15 games at TD Garden.
Red Wings Must Respond
Veteran forward David Perron, whose seen just about every scenario a hockey team can face over his 16 NHL seasons, finds it exciting to find out how the Red Wings will answer their first test of the 2023-24 campaign.
"We felt like maybe we deserved more against Seattle (5-4 overtime loss on Tuesday)" Perron said. "I don't know if we did that (against Winnipeg) enough to feel like that.
"We gotta find a way through these games,. It's not gonna be perfect all the time. That's why I'm excited heading into next game and seeing how we react. It's gonna be a good test to see how we react."
Derek Lalonde speaks after the Red Wings loss and how he feels like the team had some good moments that they can build on in Boston. #LGRW pic.twitter.com/IpeSfY9tg8

— Bally Sports Detroit (@BallySportsDET) October 27, 2023
Top NHL teams, squads that make the playoffs, don't allow wounds to fester. They heal what ails them quickly and get back on the path to wellness.
That's what the Red Wings must do in they envision a postseason appearance to be awaiting them at the conclusion of regular-season play.
"I think that's the next step we need to take as a team to be able to win these games, the tight ones in the third period," Detroit forward Lucas Raymond said. "I think we played a solid game (against the Jets). We had chances to score 3-4 goals. I think that's the next step for us."