Obit: Briefly With Red Wings, Ed Sandford Dead at 95
Sandford was with Detroit for six games in 1955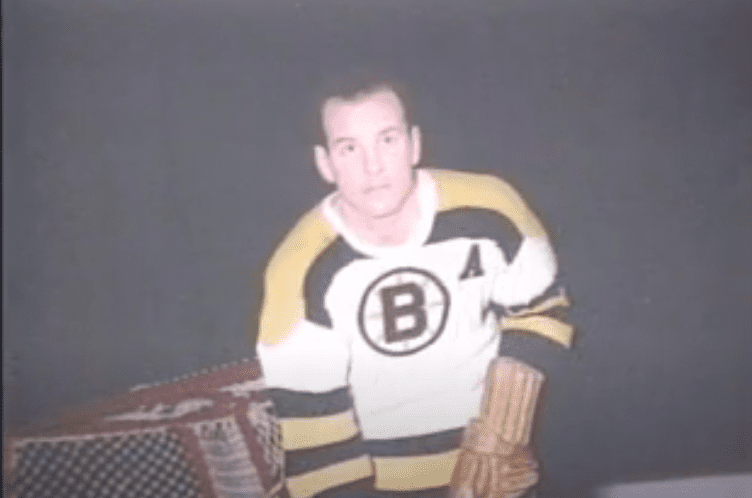 It's fitting that the Detroit Red Wings will be taking on the Boston Bruins in the first game since the announcement that former NHL forward Ed Sandford had died at the age of 95.
Sandford spent a decade in the NHL. Eight of those seasons were with the Bruins, two of them as captain of the team. However, Sandford would move to the Wings in the summer of 1955 in a blockbuster deal that would prove to be among the worst transactions in Detroit franchise history.
A club-record nine-player deal saw future Hall of Fame goalie Terry Sawchuk leave the Red Wings for Boston. One of the key players coming back to Detroit in the trade was left-winger Sandford. An NHL Second All-Star selection in 1953-54 when he was producing 16-31-47 totals for the Bruins, Sandford had scored double digits in seven of eight seasons with Boston.
Ed Sandford embodied everything it means to be a Bruin. At 95, he was our oldest living captain, having worn the 'C' in his final season in 1954-55.

It is with sadness that we acknowledge his passing and offer our condolences to his loved ones.

📰: https://t.co/xKhLGs2WKK pic.twitter.com/WvfZ8kw9AQ

— Boston Bruins (@NHLBruins) October 27, 2023
"Eddie is terrific," Detroit coach Jimmy Skinner told the Sault Star in September of 1955. "Eddie is a very conscientious player and a good team man. He can play anywhere. He is one of the top penalty killers in the loop."
Sandford was also looking forward to a long and successful tenure with the Red Wings.
"I would to play eight years in Detroit and win eight Stanley Cups in those years," Sandford said.
Sandford's Red Wings Career Lasts Six Games
He wouldn't even play eight games for the Red Wings. On Oct. 24, 1955, after playing six scoreless games for Detroit, Sandford was traded to the Chicago Blackhawks for center Metro Prystai.
In fact, of the five players acquired from Boston for Sawchuk, only defenseman Warren Godfrey and goalie Gilles Boisvert would still be with the organizaton by the end of the 1955-56 season. Godfrey was the only one among the five players to suite up for more than 38 games in Detroit.
Two summers later in 1957, the Red Wings would be dealing another future Hall of Famer and 50-goal scorer, winger John Bucyk, to Boston in order to reacquire Sawchuk.