Red Wings Downplay Significant Win Over Bruins
Detroit twice came back to win from two-goal defciits this week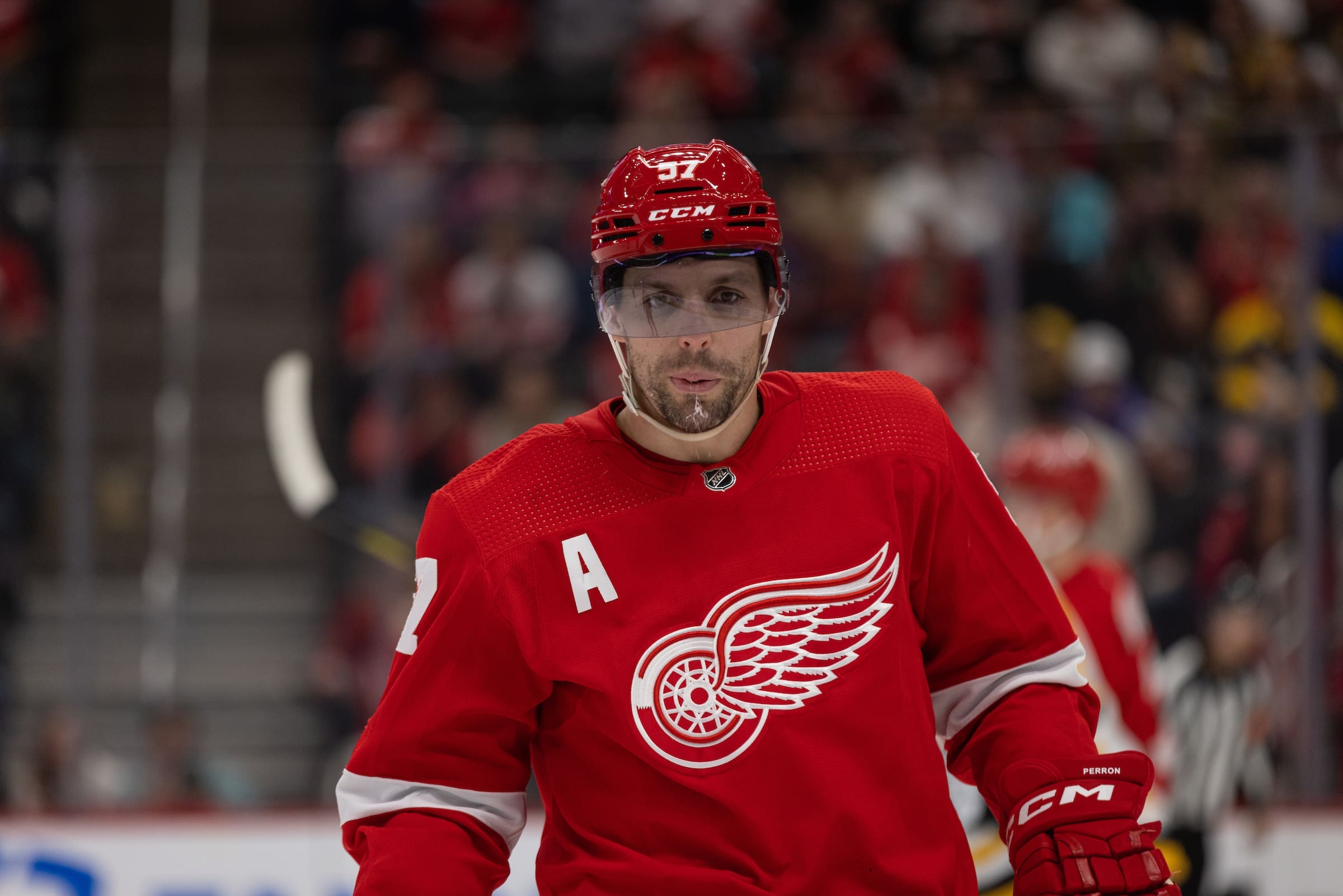 Saturday, the Detroit Red Wings accomplished what no other NHL team has been able to achieve so far during the 2023-24 season. They beat the Boston Bruins in regulation time.
Saturday's 5-4 victory over the Bruins saw the 7-4-1 Red Wings rallying from a 2-0 deficit in defeating a now 9-1-1 Boston squad.
"It's always good," Detroit forward David Perron said of beating the Bruins. "It's big for sure."
Big, yes. Monumental?
No, the Red Wings weren't ready to go there.
DP for the lead! #LGRW pic.twitter.com/Qi4EWwNVxE

— Detroit Red Wings (@DetroitRedWings) November 5, 2023
"It means one win," Perron said. "It's definitely nice to give the Bruins a loss but I think we just gotta keep building, keep playing the right way."
In simple math terms, he's right. Detroit only gets two points for this victory, the same as all other wins. And yet, this particular triumph feels as though it meant so much more.
A week ago in Boston, the reigning President's Trophy champion Bruins manhandled the Wings in a 4-1 victory. Thursday, the reigning Eastern Conference champion Florida Panthers were blanking Detroit 2-0.
Can there be must-win games in early November? Perhaps.
The Red Wings were in desperate need of a win on Saturday, for if they couldn't overcome this version of the Bruins, then the future would've looked bleak.
Short-Staffed Bruins Ripe For Picking
This was a Boston team missing two of the club's top-four defenders in Charlie McAvoy (NHL suspension) and Matt Grzelcyk (injury). Coming to the defense for the Bruins on Saturday were Mason Lohrei (second NHL game), Parker Wotherspoon (14th NHL game) and Ian Mitchell, who's already been through waivers once this season.
If the Red Wings couldn't get the better of this bunch, then any suggestions that they're ready to run with the big boys of the NHL would've been laughable.
And for the longest time, it looked as though they might not.
Red Wings Don Rally Caps
Wotherspoon was the Bruins defenseman victimized for Detroit captain Dylan Larkin's spectacular goal off the rush the tied the game at 3-3. Coming into the third frame down 3-2, the Wings would outscore the Bruins 3-1.
OK DYL! #LGRW pic.twitter.com/ikcIxa31wE

— Detroit Red Wings (@DetroitRedWings) November 5, 2023
"I feel like we were good throughout," Detroit coach Derek Lalonde said. "I thought we got what we deserved. Probably felt a little, I don't want to say the word 'unfair' but to be trailing after 40 minutes, I thought we had a really good 40 minutes and then to just keep at it.
"To trail that team in the third and find a way to win in regulation, it as good. Just solid throughout. Good win, turns into a pretty good week, win over the Islanders and Boston, two playoff teams."
Yes, it still only counts for two points, but as wins go, this was a big one going forward.