The Daily: Red Wings Need More From Top Line; Retiring Jagr's No. 68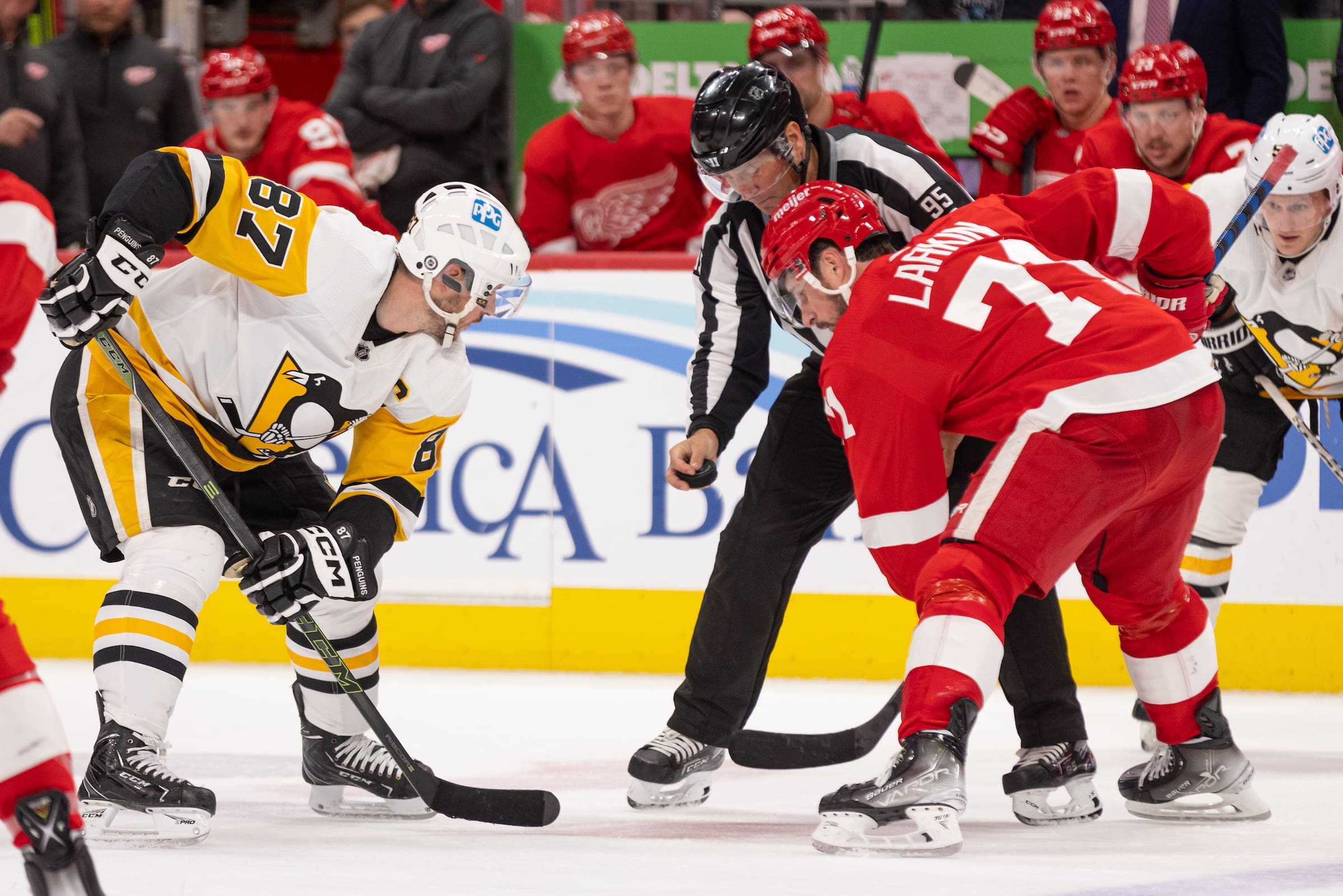 As Dylan Larkin's line goes, so goes the Red Wings. That's what it seems like this season. When the Red Wings started this season 5-1, the Larkin-Alex Debrincat-Lucas Raymond trio was flying. That line has been less productive of late. Detroit coach Derek Lalonde says that line needs to figure out how to return more frequently on the score sheet.
Larkin's primary mission is to help DeBrincat become reignited. He has no goals and one assist in his past seven games. Before that slump, he totaled nine goals in seven games.
Larkin put up 14 points in his first season games. Over his past seven games, Larkin has one goal and three points.
Red Wings Next Game
Today the Red Wings are home to play the Columbus Blue Jackets in a 1 p.m. matinee. Detroit is 2-4-2 in its last eight and the Blue Jackets have lost seven out of eight.
Red Wings In Case You Missed It
Former Detroit prospect Keith Petruzzelli beat Detroit goalie of the future Sebastian Cossa in the American Hockey League Friday night.
Coach Derek Lalonde is pleased with the work of his fourth line.
Five reasons why the Red Wings are struggling again after a strong start.
Hockey Now Network
Boston: Columnist Jimmy Murphy is wondering if there is a new standard for headshot suspensions. Boston Bruins. '
Florida: Balinskis scores first NHL goal in the Florida Panthers' win.
Chicago: Secret to prospect Gavin Hayes' success: 'He's eager to learn.' Chicago Blackhawks.
Montreal: Marc Dumont provides an overview of the Montreal Canadiens goaltending situation. Have they talked to the Edmonton Oilers?
Nashville: Coach Andrew Brunette says injured Ryan McDonagh should only miss a couple of games. Nashville Predators.
Pittsburgh Penguins: The Penguins are planning to retire Jaromir Jagr's No. 68. Pittsburgh Penguins.
Washington: Should center Evgeny Kuznetsov stay on the Washington Capitals' top line?