Red Wings Captain Larkin Not Thrilled by Sweden Trip
Larkin knows Red Wings will pay price for Swedish jaunt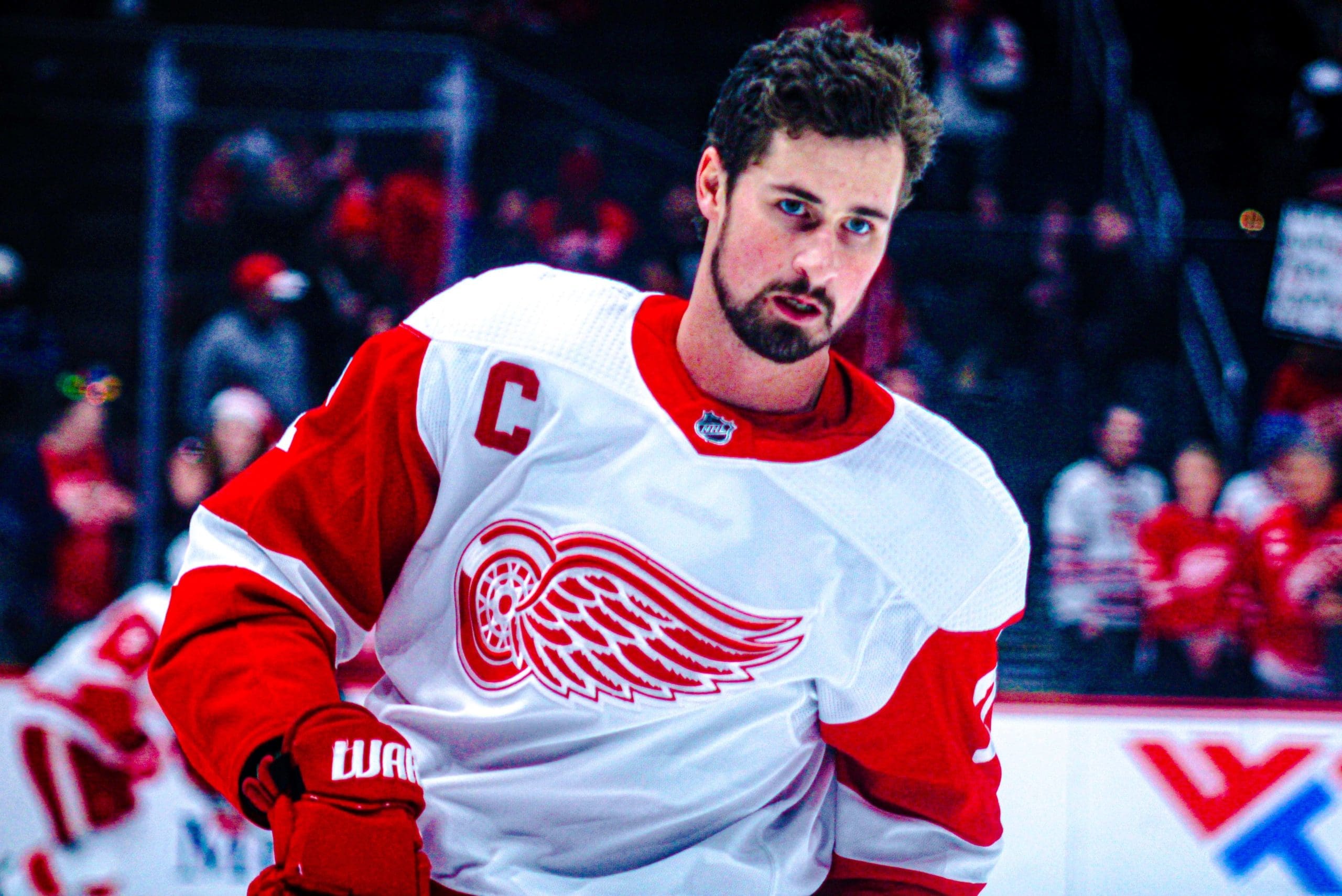 As the words were being spoken by Detroit Red Wings captain Dylan Larkin, you could almost hear Steve Yzerman singing the same tune.
At the very least, it's not difficult to picture the Red Wings GM echoing those sentiments, or at the very least, nodding in agreement.
"I think we pay the price for it with our schedule after," Larkin said of the upcoming NHL Global Series in Stockholm. The Red Wings were arriving in Sweden on Sunday. They will be playing the Ottawa Senators on Thursday and the Toronto Maple Leafs on Friday before returning home and to the grind of the 82-game NHL schedule.
📍 Stockholm, Sweden. #NHLGlobalSeries pic.twitter.com/m5OsVNS27o

— Detroit Red Wings (@DetroitRedWings) November 12, 2023
Once back in North America, the Red Wings will be basically playing a game every other day for the remainder of 2023. From Nov. 22 through Dec. 31 – a 40-day span – they play 20 games.
"It'll be cool to see the country but we got two big games and we're going to pay the price for it after," Larkin said.
Larkin Viewing It As Red Wings Business Trip
Word from NHL sources is that the league isn't happy at all with Larkin's response to their Swedish junket. Still, it's not hard to imagine that when he was captain of the team, Yzerman, a guy who's all about winning, would've likely felt the same way as his current captain.
It's easy to see both sides of the debate here. Yes, it's going to be a big deal for European fans to see NHL regular-season games. The whole grow the game angle is legit. And true, it's a game that is rewarding Larkin handsomely for his participation.
At the same time, it's not difficult to understand Larkin's angst. He's the only active player on the team who's experienced Stanley Cup playoff hockey in a Red Wings uniform. He knows succinctly how hard it is to get there and that this year's team has a legit chance to do so.
Spending a week on the other side of the Atlantic Ocean, messing with their internal body clocks and condensing the remainder of their schedule is only going to make the task that much harder.
Different Meanings For Different Players
Certainly, the journey means something different to every player. For Lucas Raymond, Detroit's only current Swede, he'll be getting perhaps a once-in-a-lifetime chance to play real games in front of friends and family in his homeland. Forward Robby Fabbri has been to Stockholm before and is anxious to again sample the culture and of course, Swedis meatballs.
Hem ljuva hem for Razor! 🏠

📽️ » https://t.co/dVcbfa1WsR pic.twitter.com/QNXzGaCdLe

— Detroit Red Wings (@DetroitRedWings) November 12, 2023
There's only one item on Larkin's agenda, and that would be earning a pair of victories. For him, it's first and foremost a business trip.
"We got two big games there," Larkin said. "Division rivals and back to backs. That's really the focus for me going over there. I guess we gotta enjoy it while we can, but we have to be smart and be ready for those two over there and come away with some points over there.
"I think guys will be excited to be there, I'm excited to go but it's something that we have two big hockey games over there."