The Daily: Bruins Release Former Red Wings Chiasson From PTO: Canadiens Waive ex-Detroit forward Stephens
Chiasson scored five PPG for Detroit last season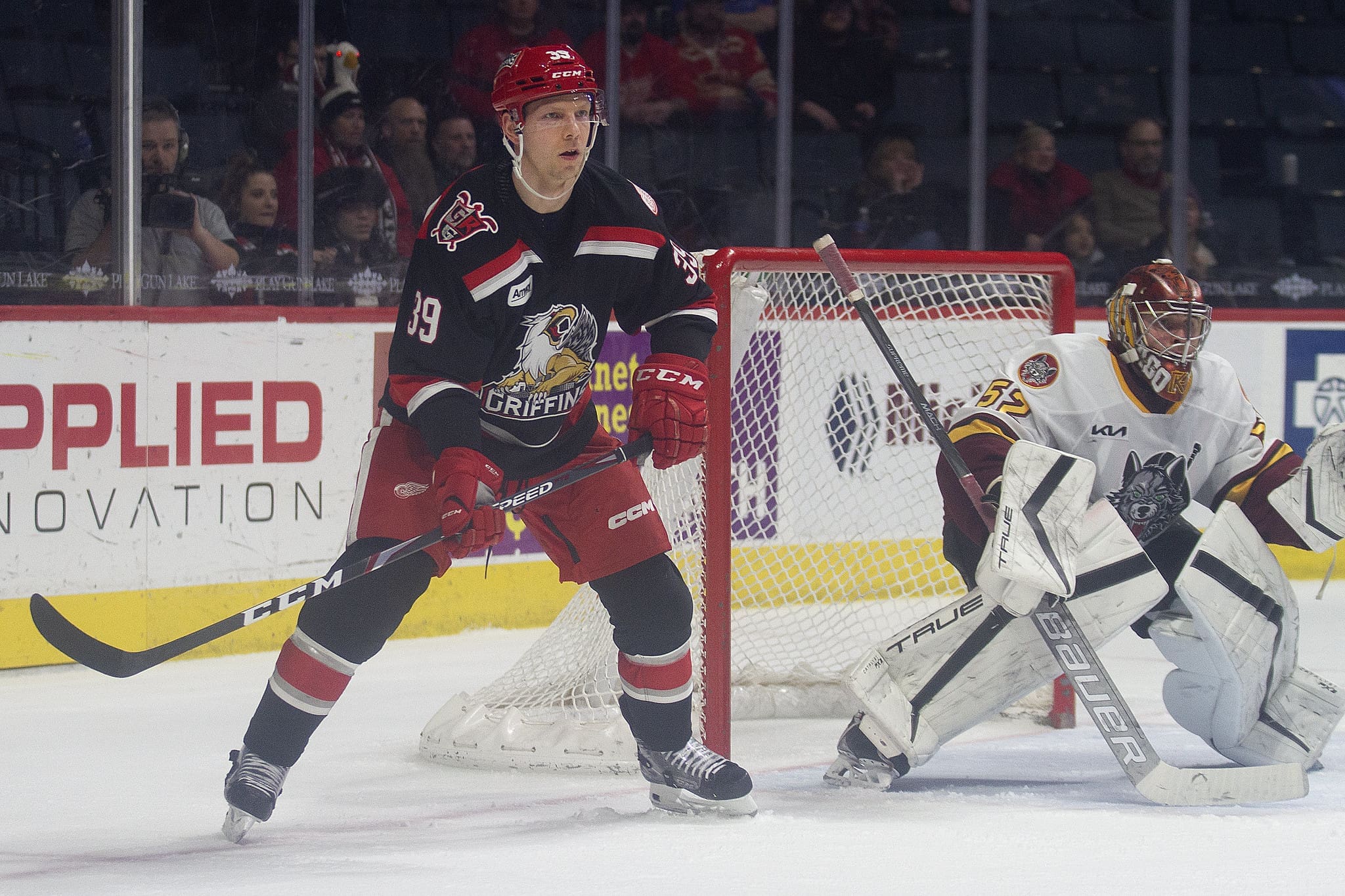 Alex Chiasson turned 33 on Sunday but the former Detroit Red Wings forward didn't get what he wanted for his birthday – an NHL job. The Boston Bruins were releasing Chiasson, who was in camp on a PTO.
Chiasson saw action in just one preseason game for the Bruins. He was held pointless in a contest against the Buffalo Sabres. Skating 14:31 of ice time, he failed to capitalize on a apair of quality scoring chances during Bosston power plays.
Per @NHLBruins in press release, Alex Chiasson has been released from his PTO.

Goalie Michael DiPietro has been placed on waivers for purpose of assignment.

Frederic Brunet and Brett Harrison will report to Providence Bruins Training Camp.@BOSHockeyNow

— MurphysLaw74 (Jimmy Murphy) (@MurphysLaw74) October 1, 2023
Last season, in 20 games with the Red Wings, Chiasson was counting 6-3-9 numbers. Five of his six goals were tallied during Detroit power plays. He was also collecting 9-11-20 totals from 29 games with the AHL Grand Rapids Griffins.
Four previous times during his playing days, Chiasson was earning NHL contracts from teams via PTOs. In 2017-18 he was a Stanley Cup winner with the Washington Capitals.
Red Wings In Case You Missed
Red Wings Next Game
Fresh off a 6-1 thrashing of Connor Bedard and the Chicago Blackhawks on Sunday at Little Caesars Arena, Detroit is traveling to Chicago's United Center on Tuesday (8:30 p.m ET) for a rematch with the Blackhawks.
Hockey Now Network
Florida: Former Michigan Wolverines player Mackie Samoskevich continues to make a strong case for a roster spot with the Florida Panthers.
Montreal: Mitchell Stephens, a Red Wings player during the 2021-22 season, was among those the Montreal Canadiens were placing on NHL waivers.
Pittsburgh: As a gift to their long-serving captain, the Pittsburgh Penguins were holding a weekend practice at Sidney Crosby's childhood rink in Cole Harbour, Nova Scotia.
Philadelphia: Forward Bobby Brink is making a statement that he should be given consideration to make the Philadelphia Flyers.
Islanders: Going through the plots of the NHL preseason pertaining to the New York Islanders.
Washington: Following Saturday's loss to the Red Wings, the Washington Capitals were culling 15 players from the club's training camp roster.
Rod Brind'Amour with more praise for Felix Unger Sorum after the 18-year-old played his second #Canes preseason game last night.

"He's got poise. He knows where the puck's got to go. He seems to have a real good feel for it and he's not afraid." pic.twitter.com/nuyA5z9To2

— Walt Ruff (@WaltRuff) September 28, 2023
Carolina: Could 2023 second-round draft pick Felix Unger Sorum actually make the roster of the Carolina Hurricanes?
New Jersey: In his bid to earn a place with the New Jersey Devils, Tyce Thompson is drawing motivation from the success of his brother, Buffalo Sabres star Tage Thompson.
Chicago: Analyzing what went wrong for the Chicago Blackhawks in a 6-1 loss at Detroit.
Colorado: Fredrik Olofsson is looking to hold the inside track to the fourth-line center job with the Colorado Avalanche.
Nashville: Another round of cuts was trimming the roster of the Nashville Predators to 26 players.
Vegas: Bruce Cassiday, coach of the Vegas Golden Knights, is indicating that Pavel Dorofeyev and Paul Cotter are holding the best chance to take over the Reilly Smith role on the team's third line.
San Jose: The good and the bad of San Jose Sharks forward Thomas Bordeleau.
Los Angeles: