The Daily: Red Wings, Penguins Hold Plenty in Common; Battling Adversity Runs in Soderblom Family
Might Pittsburgh and Detroit be battling for final Eastern Conference playoff spot?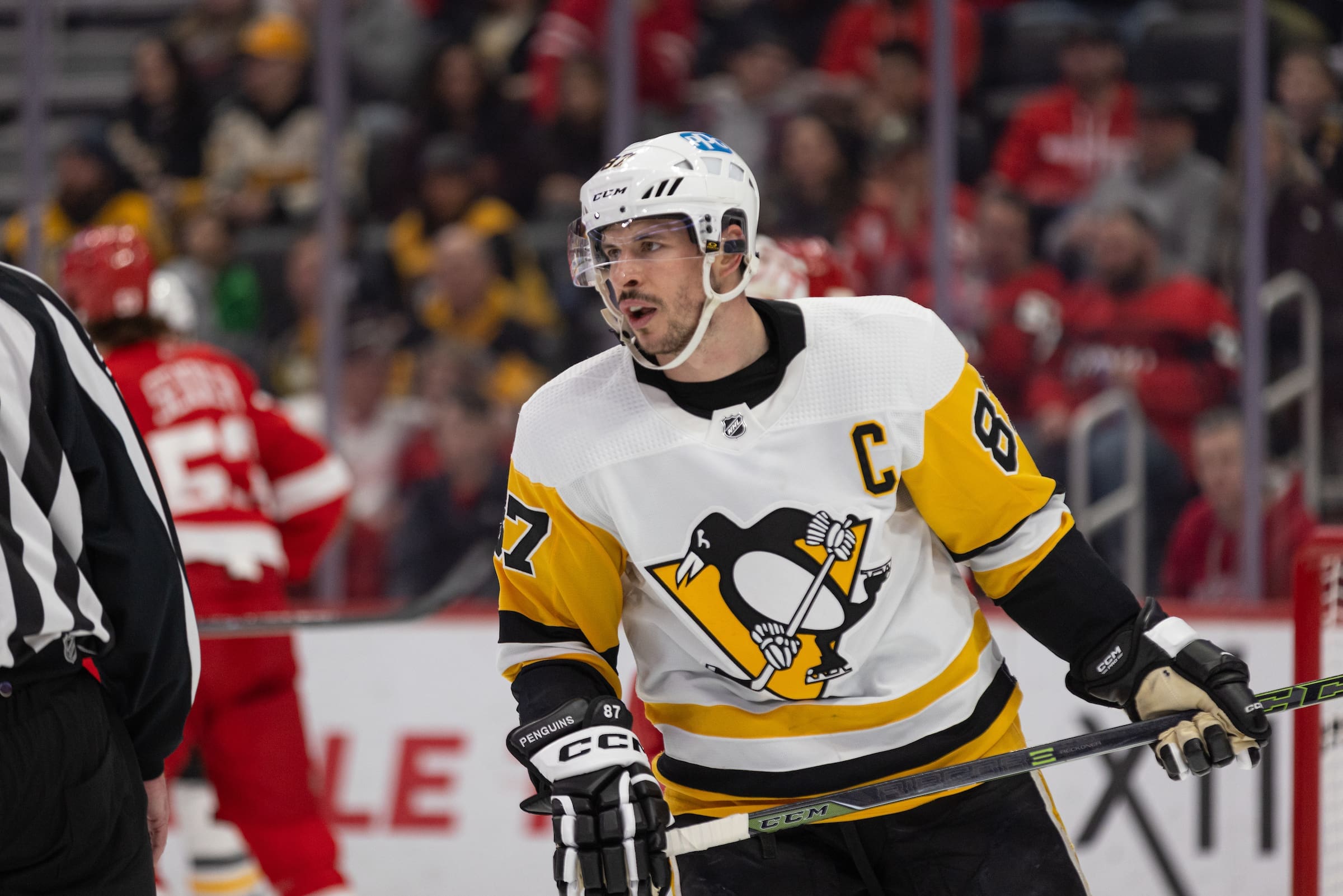 As they arrive at Little Caesars Arena to face the Detroit Red Wings, the Pittsburgh Penguins hold much in common with their Motor City opponents. Both teams own 2-1 records fashioned in similar style. Each opened with a loss and both clubs were posting 4-0 road victories over a Metropolitan Division opponent.
As Pittsburgh Hockey Now's Dan Kingerski points out, even with a lineup topped by Sidney Crosby, Evgeni Malkin, Kris Letang and newcomer Erik Karlsson, the Penguins certainly aren't playing their best hockey at the moment.
In three games so far, Evgeni Malkin has two goals and four assists. 🚨 pic.twitter.com/ZfjttWFMWs

— NHL (@NHL) October 17, 2023
The reality is that the Penguins and Red Wings, who 15 years ago were battling for the title of the NHL's No. 1 team in back-to-back Stanley Cup finals, could also be battling for something as the regular season winds down in April – the final Eastern Conference playoff spot.
All of which could ultimately make the two points up for grabs on Wednesday a very valuable pair.
Red Wings In Case You Missed It
Red Wings Next Game
As Detroit plays host to Pittsburgh (7:30 p.m. ET), it's worth noting that the Red Wings are 1-3-1 in their last five home games against the Penguins.
Atlantic Division
Boston: They're coming off an NHL-record season. The Boston Bruins are again off to a good start to the 2023-24 campaign
Buffalo: A look at how the Buffalo Sabres are changing their culture in a bid to change their outcomes.
Montreal: The Montreal Canadiens were giving up a pair of shorthanded goals in a 25-second span. They lost 5-2 to the Minnesota Wild.
Florida: The Florida Panthers are sending former Michigan Wolverines forward Mackie Samoskevich to the AHL Charlotte Checkers.
Ottawa: A pair of weekend wins saw the Ottawa Senators exploding for a combined 10 goals.
Tampa Bay: Tampa Bay Lightning captain Steven Stamkos continues to be idled by a lower-body injury.
Toronto: In losing 4-1 to the Chicago Blackhawks, the Toronto Maple Leafs again willingly were allowing the opponent to dictate how the game would be played.
Hockey Now Network
Pittsburgh: The Pittsburgh Penguins were trading defenseman Mark Friedman. He was the most well-known name among four players moving in a minor-league deal with the Vancouver Canucks.
Philadelphia: Scoring on a penalty shot, forward Sean Couturier was helping the Philadelphia Flyers to a 2-0 verdict over the Vancouver Canucks in their home opener.
New Jersey: the New Jersey Devils were placing veteran goaltender Keith Kincaid on waivers.
Carolina: Without an AHL affiliate, the Carolina Hurricanes are assigning 2020 draft pick Noah Gunler to Karpat of Finland's SM-liiga.
Washington: Following a first period in which  Capitals coach Spencer Carbery suggested the Calgary Flames threw the kitchen sink at them, the Washington Capitals were scrubbing their way to a 3-2 victory.
Islanders: Requiring just 14 saves from Vezina Trophy finalist goalie Ilya Sorokin, the New York Islanders beat the Arizona Coyotes 1-0.
Colorado: Check out this bout between Logan O'Connor of the Colorado Avalanche and Jordan Eberle of the Seattle Kraken.
36 saves on 37 shots. What a night from Arvid Soderblom🔥 #Blackhawks pic.twitter.com/KxSy3gVJ8U

— ComiskeyLarry (@ComiskeyLarry) October 17, 2023
Chicago: Like Red Wings prospect Elmer Soderblom, his brother Arvid has taken a bumpy ride to a spot with the Chicago Blackhawks.
Nashville: Are the Nashville Predators eyeing available Vancouver Canucks forward Connor Garland?
Vegas: Vegas Golden Knights coach Bruce Cassidy eventually intends to settle on a No. 1 goalie. He's currently alternating between Adin Hill and Logan Thompson.
San Jose: A reunion with Erik Karlsson in Carolina? Former Sharks defenseman Brent Burns would've be welcoming to that notion.