The Daily: Red Wings Aren't in Sweden to be Tourists; Alfredsson in New Role With Senators
Former Detroit forward Daniel Alfredsson is working in the front office with the Ottawa Senators.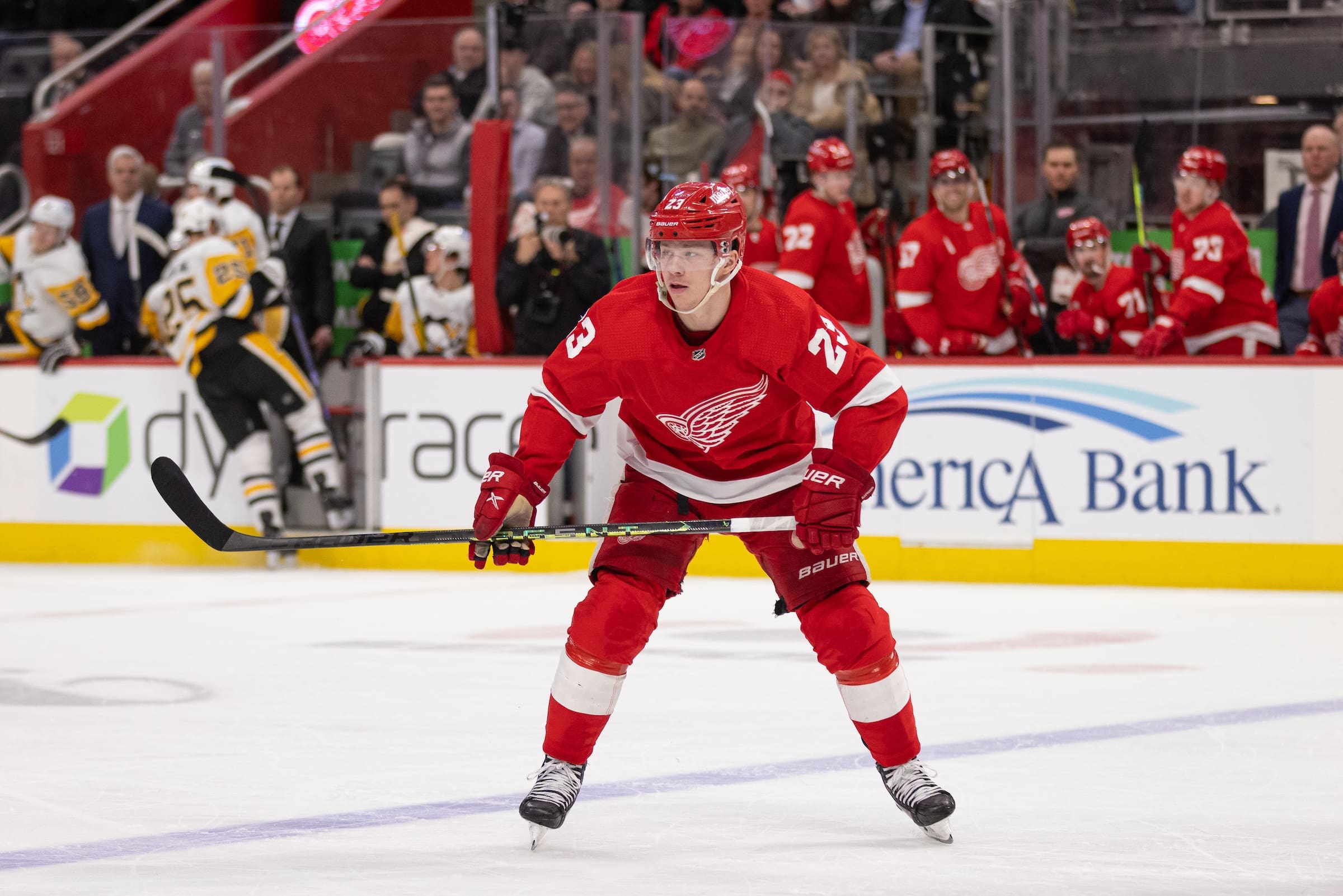 The Griswolds went on a European vacation, but the Detroit Red Wings are on a European mission. They are viewing the NHL Global Series, with games in Stickholm against the Ottawa Senators (Thursday) and Toronto Maple Leafs (Friday) as a business trip. And if they are able to come home packing a pair of wins, then business will be good.
Gibt es eine bessere Vorbereitung auf die #NHLGlobalSeries? Moritz Seider und Lucas Raymond testen schwedische Süßigkeiten! 😍

(🎥 @detroitredwings) | #LGRW | #Seider | #Raymond pic.twitter.com/tXlaNZGz1l

— NHL Deutsch (@NHLde) November 13, 2023
"When we do hit the ice it's to focus and be prepared to work on the things that we need to that will put us in the best position to win those two games," Detroit defenseman Jeff Petry said.
Red Wings In Case You Missed It
Red Wings Next Game
The NHL Global Series opens Thursday as Detroit faces off with their Atlantic Division rivals the Ottawa Senators. The Red Wings are already 1-0 against the Senators this season.
Atlantic Division
Boston: Boston Bruins forward Milan Lucic has suffered a setback while rehabbing his injured ankle.
Montreal: The Montreal Canadiens are exploring their options in the goalie trade market.
Florida: Florida Panthers forward Sam Reinhart is the NHL's First Star of the Week.
Ottawa: Former Red Wings forward Daniel Alfredsson is back with the Ottawa Senators, filling a role without a title.
Toronto: Former Red Wings player Sean Avery is suggesting that Toronto Maple Leafs forward William Nylander is so hot, he should be dating Taylor Swift.
Vasy content for the TL 🤲 pic.twitter.com/5tmryTlOHL

— Tampa Bay Lightning (@TBLightning) November 13, 2023
Tampa Bay: Recuperating from back surgery, Tampa Bay Lightning goalie Andrei Vasilevskiy was facing shots for the first time on Monday.
Hockey Now Network
Vegas: The reigning Stanley Cup champion Vegas Golden Knights were the guests of US President Joe Biden at the White House on Monday.
San Jose: Many of his contemporaries were extending their respect and admirarion for San Jose Sharks play-by-play voice Dan Rusanowsky upon his induction into the Hockey Hall of Fame.
Chicago: The show stopping skills of Chicago Blackhawks phenom Connor Bedard are beginning to shine through.
Colorado: Still recovering from off-season adductor surgery, it appears that Colorado Avalanche goalie Pavel Francouz won't be playing this season.
Pittsburgh: The first goalie to backstop the Pittsburgh Penguins to a Stanley Cup title, Tom Barrasso was officially enshrined in the Hockey Hall of Fame on Monday.
Philadelphia: Philadelphia Flyers prospect Denver Barkey is the player of the week in the OHL.
Washington: Defenseman Martin Fehervary has been lost to injury by the Washington Capitals.
Islanders: The skidding New York Islanders have now lost five games in a row.
New Jersey: Here's the latest update on injured New Jersey Devils star forward Jack Hughes.
Carolina: The Carolina Hurricanes will again be paying homage to the Hartford Whalers by donning Whalers jerseys for a game this season.